Jeff Sessions: McCabe, Comey Ousters Will Give FBI a 'Fresh Start' After 'Erosion' of Public Trust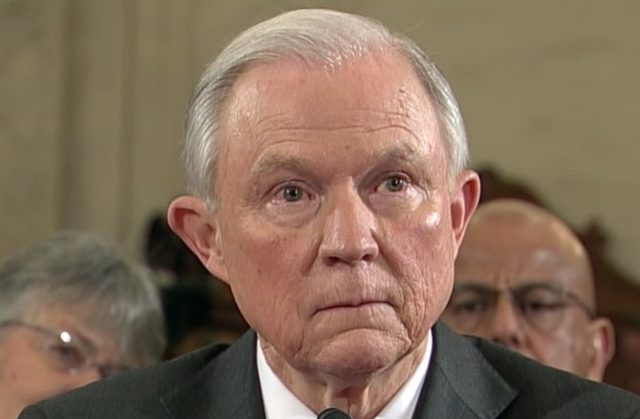 Attorney General Jeff Sessions says the FBI needs a "fresh start" after being wrapped up in so many political controversies over the last two years.
Sessions spoke with Washington Examiner for a story published Tuesday. He began by taking questions about the departure of FBI Deputy Director Andrew McCabe. President Donald Trump has made his opinions of McCabe quite clear over the past few months. And his departure, along with the ouster of former director James Comey, will give the FBI a chance to win back confidence from the American people — according to Sessions.
"Well, I have believed it was important to have a fresh start at the FBI, and actually, it was in my letter to the president when I recommended Comey's removal. I used the words, 'fresh start,' and the FBI director is Chris Wray, a very talented, smart, capable leader."
Sessions suggested that the FBI's investigations into both Trump and Hillary Clinton are the reasons why the agency's reputation has deteriorated. The attorney general insisted that the Department of Justice's integrity remains intact, though he warned about the FBI becoming too politicized.
"Everything we do is based on law and facts," Sessions said. "Whether we like it or not, there's been erosion some in the confidence of the American people at the FBI and Department of Justice."
The attorney general's defense of Christopher Wray comes after Trump bashed his chosen DOJ leaders amid the recent commotion surrounding Devin Nunes's controversial FISA memo. Trump and Wray recently seemed to be on a collision course since the FBI Director reportedly opposed the memo's release, as well as White House pressure in previous months to fire McCabe.
[Image via screengrab]
— —
>> Follow Ken Meyer (@KenMeyer91) on Twitter
Have a tip we should know? tips@mediaite.com