Joe Biden: Intel Chiefs Informed Obama About Dossier Out of Concern Info Could Go Public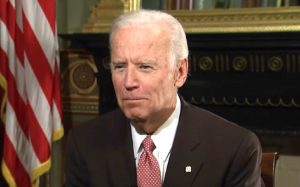 In an interview with the Associated Press, Vice-President Joe Biden stated that he and President Barack Obama were briefed about the unsubstantiated dossier that alleges Russia attempted to make efforts to compromise President-elect Donald Trump. The VP also noted that the reason the intelligence chiefs brought it up to them last week was due to concerns that the information could go public and surprise the White House.
According to Biden, Obama wanted to know why this info was included in the briefing because it didn't appear to have "anything to do with anything." They were then told by the intel heads that "you may hear about it" and that they were also going to inform Trump of it.
The Veep added that the chiefs were unable to say if the allegations included in the dossier were true and that he and Obama didn't ask for any additional detail on it, as the purpose of the briefing was to go over the report ordered on Russian interference in the election and this was "totally ancillary."
Over the past two days, the political world has been shaken by CNN's report that Trump was presented with a two-page synopsis during his briefing regarding claims that Russia tried to compromise him. That report was followed shortly by Buzzfeed publishing the 35-page dossier the synopsis was based on, despite not being able to verify large portions of it.
Last night, following a day's worth of heavy criticism towards CNN and Buzzfeed by the Trump team, Director of National Intelligence James Clapper released a statement that essentially validated CNN's report. It also decried leaks of to the press while stating that the leak of the dossier did not come from the intelligence community. (The dossier has been circulating in Washington and among journalists for months now but hadn't been publicized due to the inability to corroborate it.)
[image via screengrab]
–
Follow Justin Baragona on Twitter: @justinbaragona
Have a tip we should know? tips@mediaite.com