John Bolton Says He Can't Get in WH to See Trump Anymore, Citing 'Staff Changes'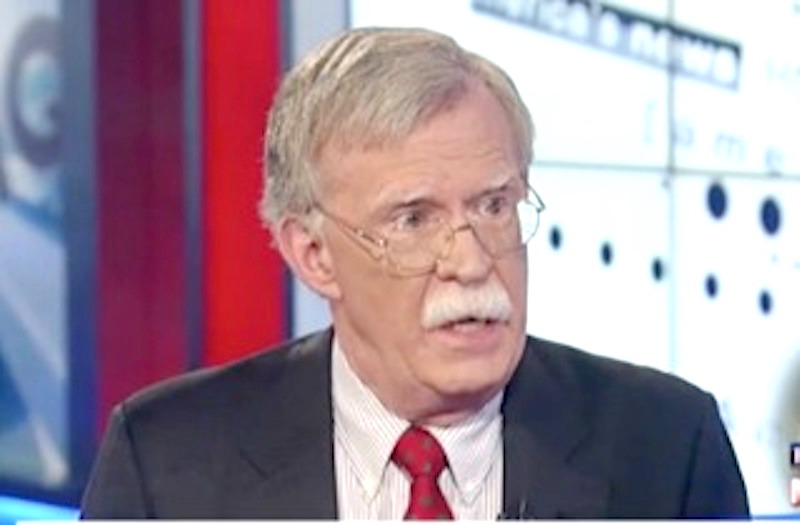 Former U.N. Ambassador and Fox News contributor John Bolton is a known ally to President Trump and has enjoyed a degree of connection to the Oval Office over the past few months. Evidently, however, that is no longer the case.
Bolton wrote a piece for National Review today where he outlined his thoughts about how and why Trump should get America out of the Iran nuclear deal. Bolton's preamble includes a passage about how his open-door access to Trump has been shut down (emphasis added):
"There is no need to wait for the next certification deadline in October. Trump can and should free America from this execrable deal at the earliest opportunity.

I offer the Iran nonpaper now as a public service, since staff changes at the White House have made presenting it to President Trump impossible. Although he was once kind enough to tell me "come in and see me any time," those days are now over.

If the president is never to see this option, so be it. But let it never be said that the option didn't exist."
Bolton wrote that Steve Bannon asked him to come up with the plan last month, before the administration cut ties with their former chief strategist and newly-reinstated head of Breitbart. Chief of Staff John Kelly has tried creating a more disciplined atmosphere in the White House, and his efforts involve limiting visitors and screening information that goes towards Trump.
When Politico reached out to Bolton, he said, "I requested a meeting with him and I was turned down."
Bolton was previously considered as a possibility for National Security Adviser and Deputy Secretary of State.
[Image via screengrab]
— —
>> Follow Ken Meyer (@KenMeyer91) on Twitter
Have a tip we should know? tips@mediaite.com