John Kelly Raged Against Trump in Woodward Book: He's an Off-The-Rails 'Idiot,' 'Worst Job I've Ever Had'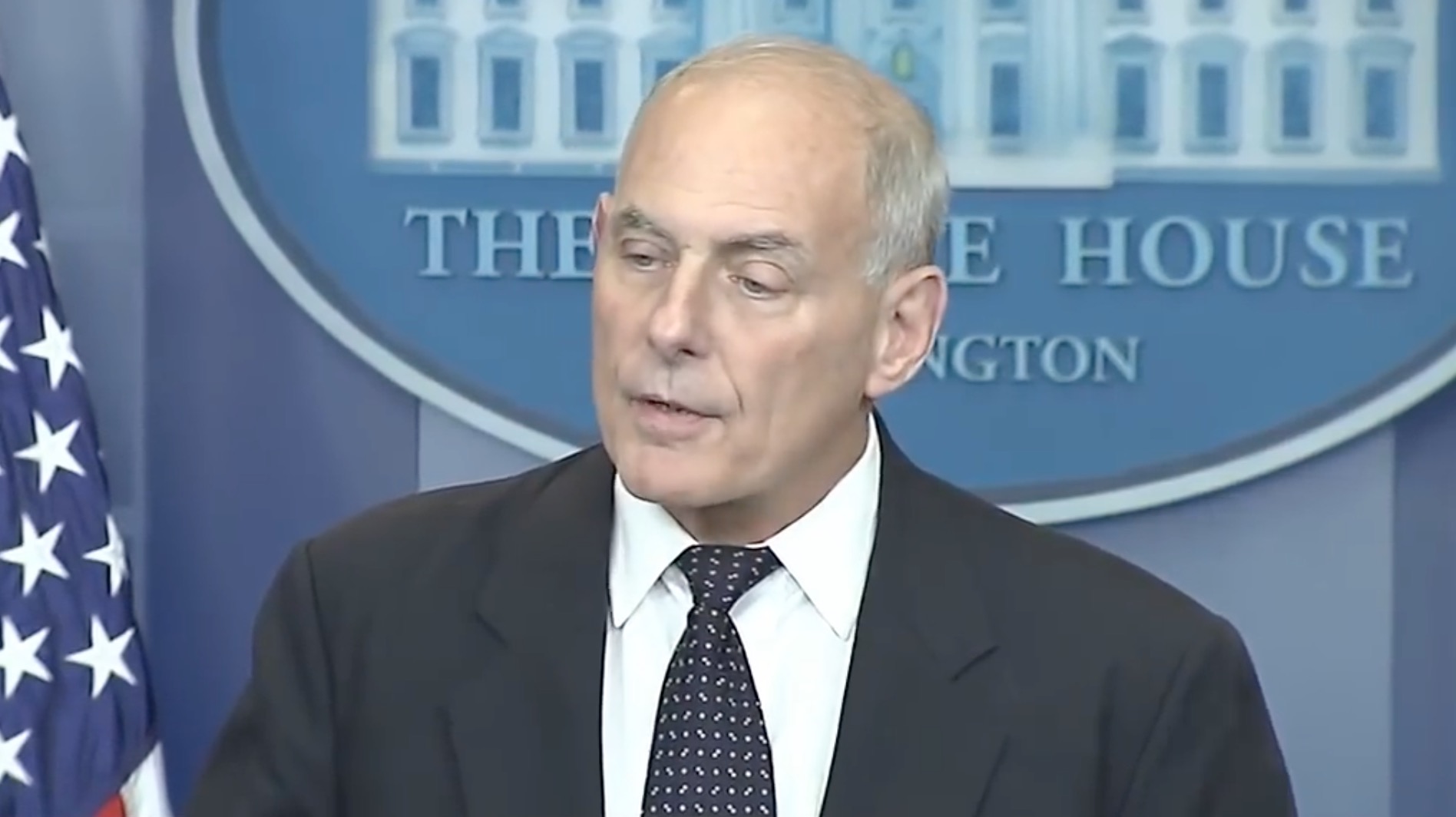 Known for his track record of groundbreaking scoops, Bob Woodward's latest book is no exception.
Fear, a forthcoming tell-all on the inner workings of President Donald Trump's administration, reveals a White House fraught with conflict, bitterness and frustration from the top down.
According to The Washington Post where Woodward is an associate editor, the commander in chief's own staffers can't seem to rein him in — feeling all but helpless as he fires off his trademark tweetstorms, mocks colleagues and rails against the Mueller probe by which he's been plagued for months.
Woodward described the executive branch as suffering a "nervous breakdown," the president's own chief of staff, John Kelly, appearing to regret he'd even accepted a position in the Trump administration.
"He's an idiot," Kelly once said of Trump during a meeting, according to the book. "It's pointless to try to convince him of anything. He's gone off the rails. We're in Crazytown. I don't even know why any of us are here. This is the worst job I've ever had."
Woodward notes even Defense Secretary Jim Mattis became frustrated with Trump's flimsy grasp on international affairs, and "was particularly exasperated and alarmed, telling close associates that the president acted like — and had the understanding of — 'a fifth- or sixth-grader.'"
Aside from struggles with his staffers, Trump also tussled with his former lawyer, John Dowd, in front of whom he reportedly exploded while being prepared for a potential testimony in the Russia investigation.
"This thing's a goddamn hoax," Trump said, according to Woodward. "I don't really want to testify."
The book is set for release on Sept. 11.
[Image via screengrab]
Have a tip we should know? tips@mediaite.com