John Kelly Reportedly Didn't Like Hope Hicks Because 'He Thinks Women Should Be Subservient to Him'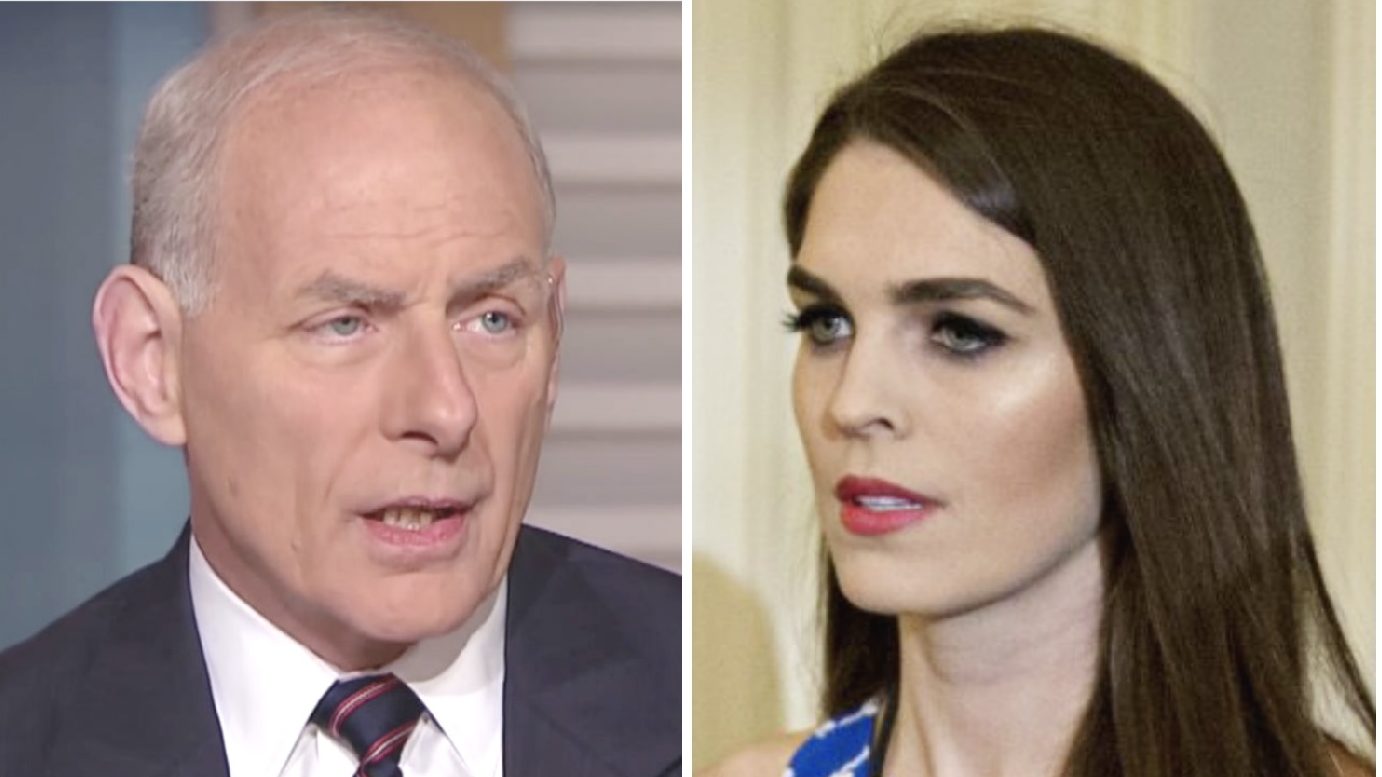 John Kelly was no friend of Hope Hicks.
That according to Olivia Nuzzi — author of this week's sprawling New York magazine cover story on Hicks, who recently resigned as White House Communications Director.
According to the report, the White House Chief of Staff blamed Hicks for enabling what he saw as President Donald Trump's worst habits.
Nuzzi quoted an unnamed former senior White House official who said the following of the Kelly/Hicks relationship, and Kelly's views of women overall.
"He was extraordinarily dismissive of her. He would refer to her as 'the high-schooler.' He doesn't like a woman that potentially has some position of power over him. He thinks women should be subservient to him. If you look at his relationship with Ivanka [Trump] or Hope — women who aren't subservient to him — he has problems with those people."
Kelly, according to the New York report, was maneuvering to replace Hicks with Mercedes Schlapp.
"Kelly wanted Hope to move out of the anteroom to the Oval Office and into the communications office," another unnamed official told Nuzzi. "He did not like that she had that level of access and influence."
[Kelly photo via screengrab, Hicks photo via Getty Images]
——
Follow Joe DePaolo (@joe_depaolo) on Twitter
Have a tip we should know? [email protected]
Joe DePaolo - Senior Editor