John Kelly Reportedly Interviewed in Mueller Probe Over Obstruction of Justice Concerns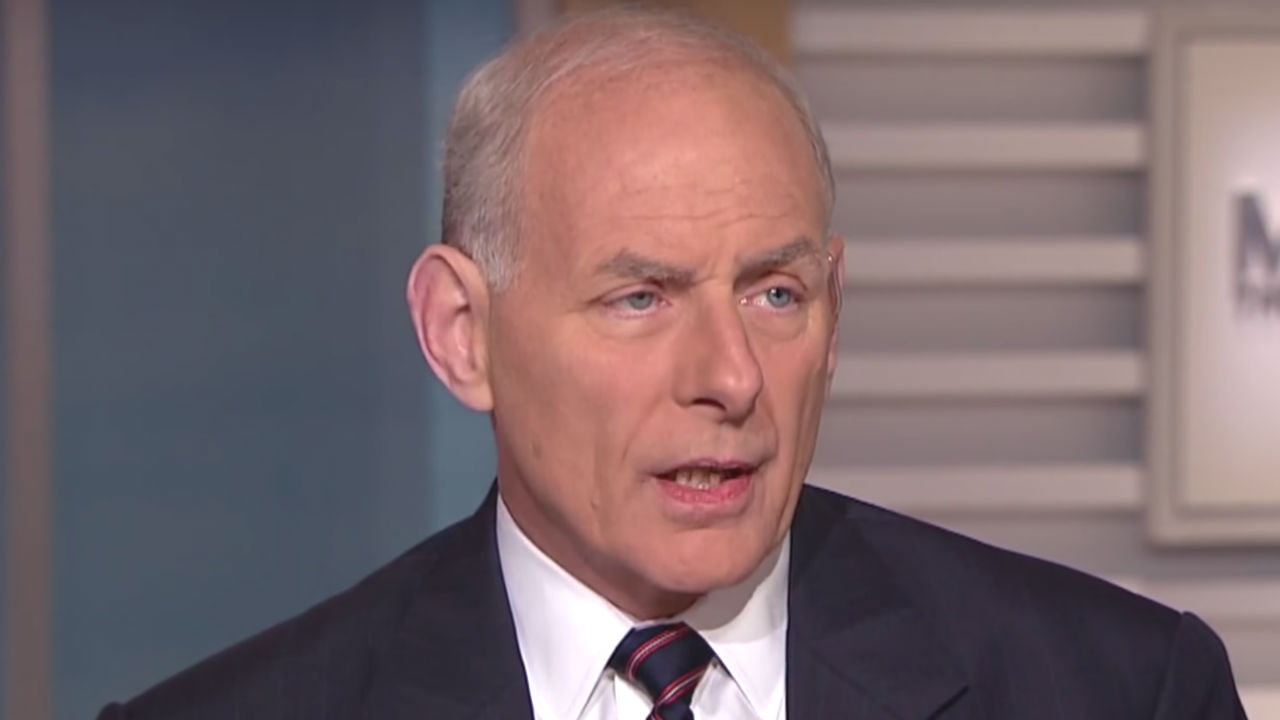 White House chief of staff John Kelly was interviewed in special counsel Robert Mueller's investigation about obstruction of justice concerns during the summer of this year, according to a CNN report released today.
Three sources told the network that the retired Marine general, who is reportedly preparing to leave the White House soon, was asked a specific set of questions that were narrow in scope
One source explained that Kelly, who is the biggest White House player to meet with the special counsel, had "ground rules" established by White House Counsel Emmet Flood for the interview.
"In order to question a government official about things that happened during the course of government business, you've got to show that it's highly important and you can't get it anywhere else," they said.
Kelly's interview is of particular note, as he was appointed by the president in the summer of 2017, while many of the other Trump-tied figures caught in the Mueller probe are being questioned about their time with Trump during the 2016 election.
The news comes as Kelly and Trump experience their ugliest fallout yet, with the two reportedly no longer on speaking terms. Trump is currently seeking a replacement for the top position, with Vice President Mike Pence's chief of staff Nick Ayers being the main contender right now.
[image via screengrab]
Have a tip we should know? tips@mediaite.com