Jonathan Franzen Wanted to Adopt 'Iraqi War Orphan' Because American Kids Are 'Cynical'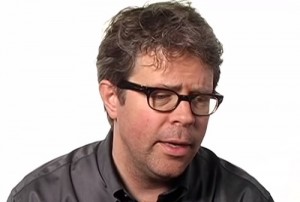 Novelist Jonathan Franzen recently did an interview with the Guardian, and one of the weirder excerpts involves he and his partner's brief flirtation with adopting "an Iraqi war orphan."
Franzen, whose novels include Freedom and The Corrections, did the "wide-ranging" interview for the paper's Weekend magazine. He talks about everything from his feud with talk show host Oprah Winfrey, to his vilification by feminist critics of his writing.

Yet the best part, hands down, is when Franzen briefly opened up about an idea he had for extending his family:
Franzen said he was in his late 40s at the time with a thriving career and a good relationship but he felt angry with the younger generation. "Oh, it was insane, the idea that Kathy [his partner] and I were going to adopt an Iraqi war orphan. The whole idea lasted maybe six weeks."

He added: "One of the things that had put me in mind of adoption was a sense of alienation from the younger generation. They seemed politically not the way they should be as young people. I thought people were supposed to be idealistic and angry. And they seemed kind of cynical and not very angry. At least not in any way that was accessible to me."
Basically, the novelist and his partner wanted to adopt some poor Iraqi kid whose family had been obliterated by American forces, Iraqi insurgents, or both. Why? Because Franzen wasn't a big fan of American Millennials.
Thankfully, if not ironically, Franzen was talked out of the idea by someone very important to him — one of his editors:
Henry Finder, his editor at the New Yorker, suggested he meet up with a group of new university graduates. "It cured me of my anger at young people," Franzen said.
No, it wasn't his partner Kathy who brought Franzen back to reality. (You know, the other person with a direct stake in said adoption.) It was one of his magazine editors.
We have an exclusive GIF of what Franzen's meeting with Finder probably looked like: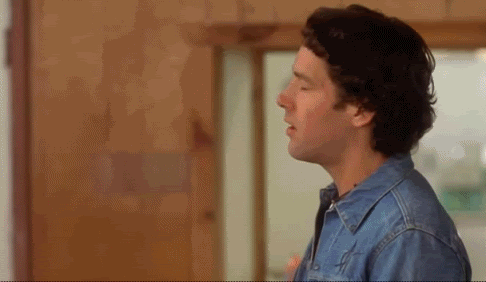 [h/t the Guardian]
[Image via screengrab]
— —
>> Follow Andrew Husband (@AndrewHusband) on Twitter
Have a tip we should know? [email protected]