Journos Blast NY Times For Reassigning Ali Watkins: 'Sucks That the NYT' Shamed Their Own Reporter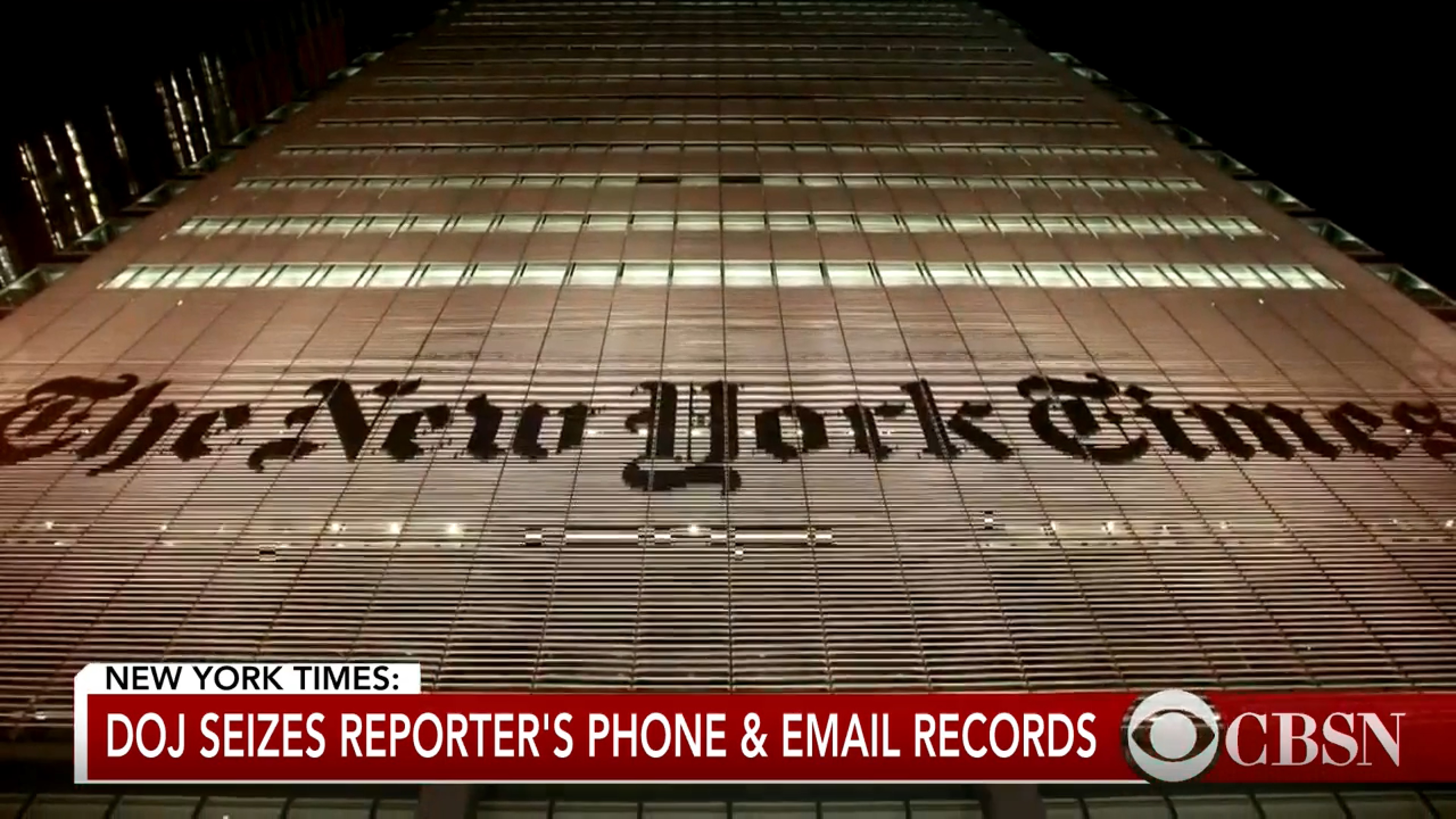 Journalists across the country bashed The New York Times for reassigning reporter Ali Watkins for her past affair with an ex-Senate staffer accused of leaking stories to the media.
BuzzFeed News spokesperson Matt Mittenthal condemned the handling of the issue, saying the Times "devoted extensive resources to publicly dissecting the private life of a young female reporter" instead of prioritizing the federal government's seizure of her data, which included communications records.
Here's BuzzFeed News spox @mattmittenthal on the Ali Watkins news pic.twitter.com/QdKZjnG7oz

— Steven Perlberg (@perlberg) July 3, 2018

Rosie Gray, a White House correspondent for The Atlantic, also voiced her disappointment in Watkins' move from her old beat in Washington to New York, calling it an effort to shame her while echoing Mittenthal's remarks.
just can't get over how much it sucks that the NYT chose to participate in the shaming of @AliWatkins rather than focus on the real, pressing issues raised by the government's actions in this case. https://t.co/nPkTZjJevg

— Rosie Gray (@RosieGray) July 3, 2018

Supporting Gray, GQ reporter Julia Ioffe criticized the paper's differing treatment of its star correspondent Glenn Thrush, who was hit with allegations of sexual misconduct last year.
Completely agree with Rosie. It's also stunning to see how differently the paper treated the cases of Ali Watkins and Glenn Thrush. Almost like there are different standards for the sex lives of men and women. https://t.co/oQQdE2NQYi

— Julia Ioffe (@juliaioffe) July 3, 2018
Here's some addition reaction from journalists on Twitter:
Dean Baquet, whose newspaper wrote a 3,000 word gratuitous gossip item on one of its own reporters (which quoted her past editors defending her!)… says "I believe she was not well served by some editors elsewhere" https://t.co/7RlkIter6C

— Steven Perlberg (@perlberg) July 3, 2018
So the DOJ goes after @AliWatkins and the Times… airs out her romantic life in a 3,000-word expose, and then reassigns her? SMDH https://t.co/KxQcte2aEg

— Noah Shachtman (@NoahShachtman) July 3, 2018
here's the NYT glossing over CPB attempting to get Watkins to betray her colleagues and sleazily airing out her love life *within the space of a paragraph.* Two grafs later, Dean Baquet grants anonymity to his own reporters so they can shit on her https://t.co/umfNtuV9jr pic.twitter.com/2oVMUzigBa

— Sam Thielman (@samthielman) July 3, 2018
Blaming the competition is not a good look on Dean Baquet: " I believe [Ali Watkins] as not well served by some editors elsewhere who failed to respond appropriately to her disclosures about her relationships." https://t.co/OKTwVv3Mxr

— Jack Shafer (@jackshafer) July 3, 2018
a stereotype…perpetuated by the NYT's own coverage. https://t.co/2vR6CmbVnL https://t.co/s1Mc6qskyX pic.twitter.com/UZKr3hmusi

— Dana Liebelson (@dliebelson) July 3, 2018
almost as unacceptable as writing a baffling piece on your reporter's love life to appease critics in the face of a direct threat to press freedom https://t.co/dhYGmXGcAv pic.twitter.com/BTg7vdgldb

— Ashley Feinberg (@ashleyfeinberg) July 3, 2018
Watkins came under scrutiny after news broke of her three-year romantic relationship with former Senate Intelligence Committee staffer James Wolfe, which ended before she accepted a position at the Times. However, serious questions were raised because Watkins had been reporting on the committee during the affair.
Dean Baquet, the Times' executive editor, said in a newsroom memo that he believes Watkins' reassignment would serve as a "fresh start."
[Image via screengrab]
Follow Amy Russo on Twitter: @amymrusso
Have a tip we should know? tips@mediaite.com