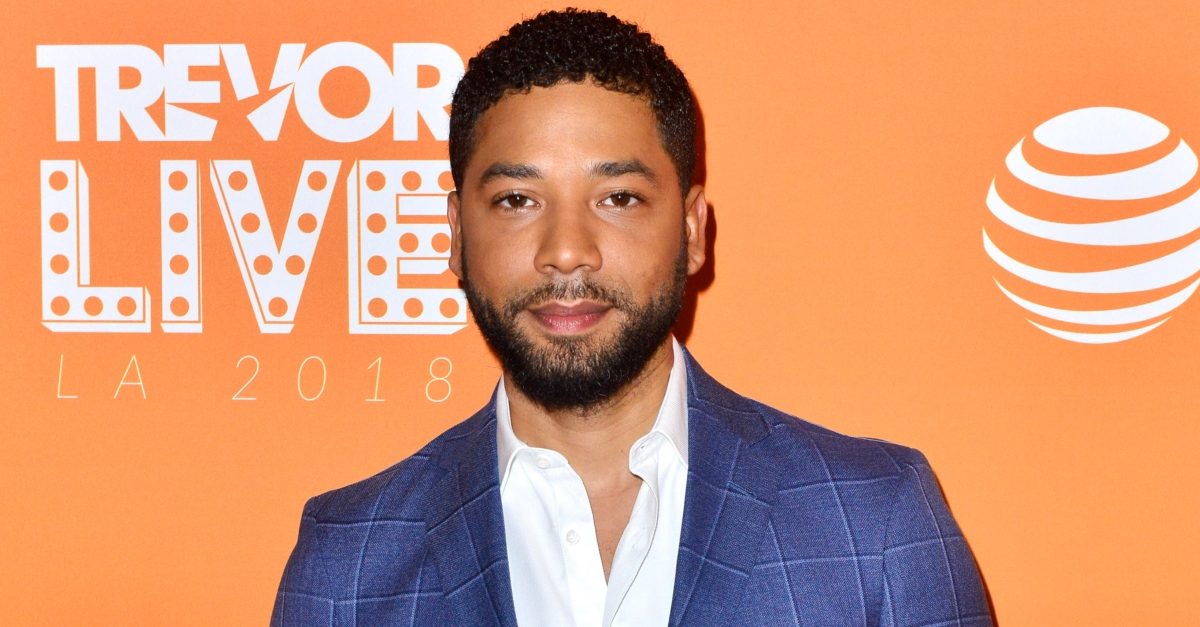 Empire actor Jussie Smollett has been indicted by a grand jury on 16 felony counts.
Smollett's initial claim of being attacked ended up with police saying he filed a false report and staged a hoax. Chicago police Superintendent Eddie Johnson said at the press conference last month that Smollett "took advantage of the pain and anger of racism to promote his career."
And now he has been indicted. Per CBS Chicago:
Jussie Smollett is now facing deeper legal troubles after a grand jury returned 16 counts against the actor for falsely reporting a hate crime attack against him in January…

"Jussie Smollett knew that at the time … there was no reasonable ground for believing that such offenses had been committed," according to the indictment.

The indictment expands the case against the actor. The counts focus on allegedly false statements he made to two different Chicago Police officers. Each count covers various alleged acts that Smollett falsely described to the officers–including that he was hit by two men, that they yelled racial and homophobic slurs and poured a chemical on him.
Meanwhile, Chicago police are investigating leaks in the Smollett case.
[image via screengrab]
Have a tip we should know? [email protected]
Josh Feldman - Senior Editor