Kamala Harris Tells Fox News 'I Am Not a Democratic Socialist' When Asked About Bernie Sanders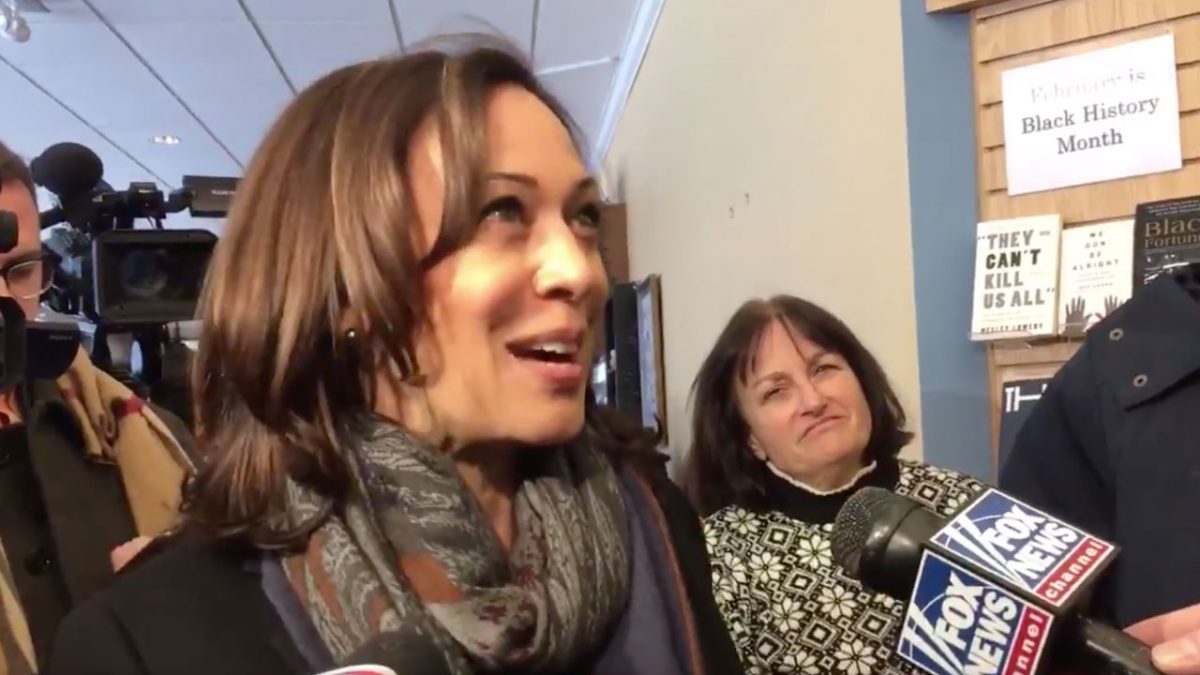 Fox News reporter Peter Doocy asked California Senator and 2020 Democratic presidential candidate Kamala Harris if she needs to be more like "Democratic socialist" Bernie Sanders to win in New Hampshire.
Harris spoke to reporters while campaigning in the state Monday, and Doocy scored a brief, Fox News-y exchange.
"Senator Harris, one of the most popular Democrats in America right now is the guy who won here in 2016, Bernie Sanders, describes himself as a Democratic socialist," Doocy said, and asked, "To compete in New Hampshire, do you have to––in the Democratic primary––do you have to move more toward the Democratic socialist part of the party?"
Fact check: Bernie Sanders is not a Democrat, and he's not "one of the most popular Democrats in the country right now."
2020 Watch: @KamalaHarris -in NH-asked about having to move to the left to compete with @BernieSanders – tells @pdoocy "I am not a Democratic socialist" #nhpolitics #FITN #2020election pic.twitter.com/hrMAAxCyp3

— Paul Steinhauser (@steinhauserNH1) February 18, 2019
"Well, the people of New Hampshire will tell me what's required to compete in New Hampshire, but I will tell you I am not a Democratic socialist," Harris replied. "I believe that what voters do want is, they want to know that whoever is going to lead understands that in America today, not everyone has equal opportunity to, and access to, a path to success, and that has been building up over the decades, and we've got to correct course."
"When we have an America where almost half of American families cannot afford a $400 emergency, we have to we know that we've got to do some course correction," she continued. "When we have an America where 99% of the counties in the United States of America, if you're a minimum wage worker working full-time, you can't afford market rate for a one-bedroom apartment, we need to course-correct. And those are my commitments in terms of being able to be in a position where one I see it, but also I intend to do something about it."
Harris has quickly established social media dominance in a crowded field, and the most recent Washington Post poll, showed most Democrats without a clear favorite. But among those who offered a name, Harris was just one point behind Joe Biden, and far ahead of Sanders and the rest.
[Image via screengrab]
Have a tip we should know? tips@mediaite.com