Kathy Griffin Slaps Down Mercedes Schlapp for Standing With WH Aide Who Made Vile McCain Joke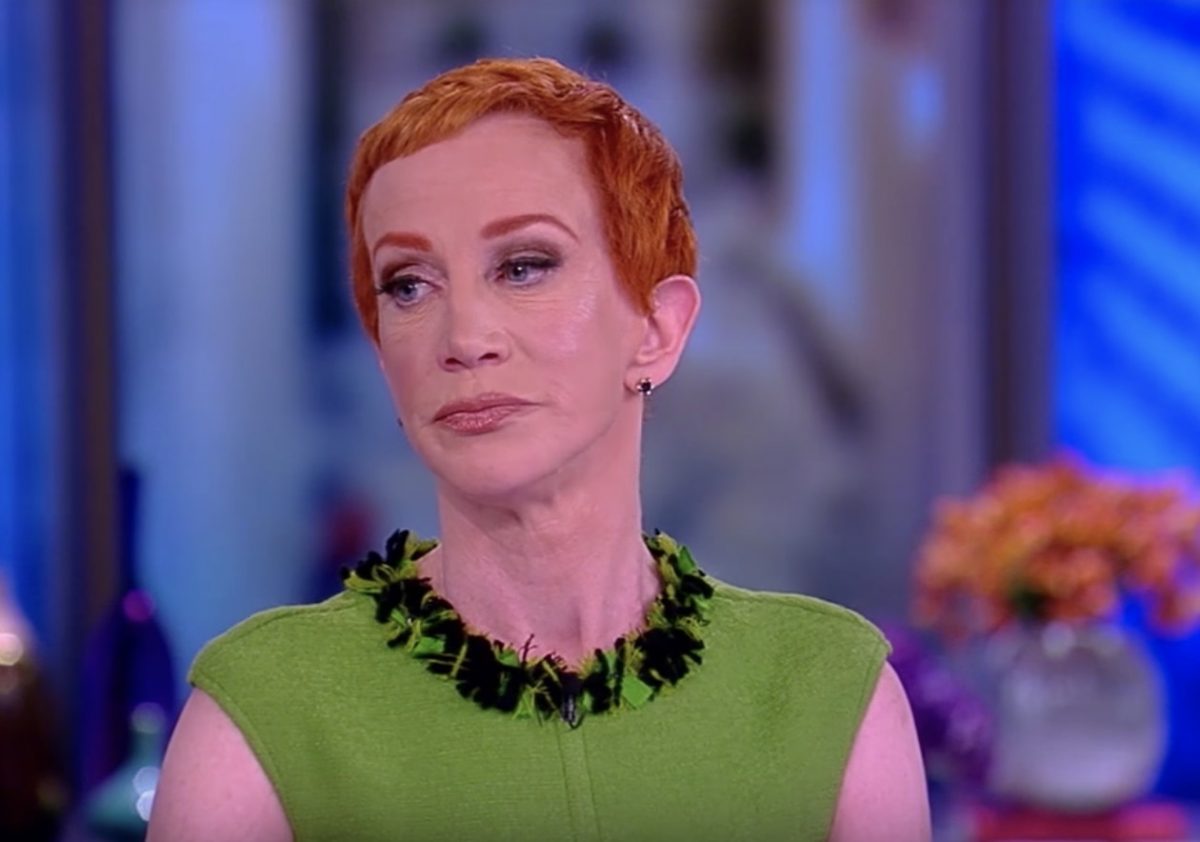 Comedian Kathy Griffin got into a heated exchange with White House communication staffer Mercedes Schlapp at a White House Correspondents' Dinner after-party.
Now, Griffin has taken aim at the Schlapps again, this time on Twitter.
In a lengthy Twitter rant Saturday night that recalled her encounter with NBC/MSNBC post-party, Griffin referred to the White House aide and her husband Matt Schlapp, the chairman of the American Conservative Union as "DC's most spineless power couple."
She then said that she thought she was done talking about the couple, but felt compelled to speak out after Mercedes Schlapp came out in support of Kelly Sadler, the White House staffer who made the tasteless "dying" joke about Sen. John McCain (R-Ariz.).
"I can sleep at night…your support of a monster and your hypocrisy will stick with you for the rest of your life," Griffin finally concluded after taking repeated jabs at the Schlapps and aiming her final remarks at Mercedes Schlapp.
In response to the lengthy post, Matt Schlapp suggested it was time for Griffin to move on and leave his wife alone.
Kathy I think it's time to move on now I'm getting a bit worried. Go away from the light https://t.co/GmGSGtE9bV

— Matt Schlapp (@mschlapp) May 12, 2018
Griffin, more than willing to do Twitter battle, then tweeted him back.
You just said time to move on now but you keep quote tweeting me? America is doing better? Which America? All of America or just a certain group of Americans? I think you know the answer https://t.co/fmWRUvNHU4

— Kathy Griffin (@kathygriffin) May 12, 2018
The two then continued to battle it out, with Griffin eventually accusing Schlapp of threatening her before the two finally called it quits.
What are you gonna do @mschlapp? You threatening me? Mercedes can't handle the truth after she approached me? Hmmmm https://t.co/pCm52oCITJ

— Kathy Griffin (@kathygriffin) May 12, 2018
No threats kathy. But you need to understand you can't shame mercy, me, kelly or any other American. We are doing what we think is right https://t.co/ZnOnrEFq8n

— Matt Schlapp (@mschlapp) May 12, 2018
Read Griffin's entire Twitter rant below: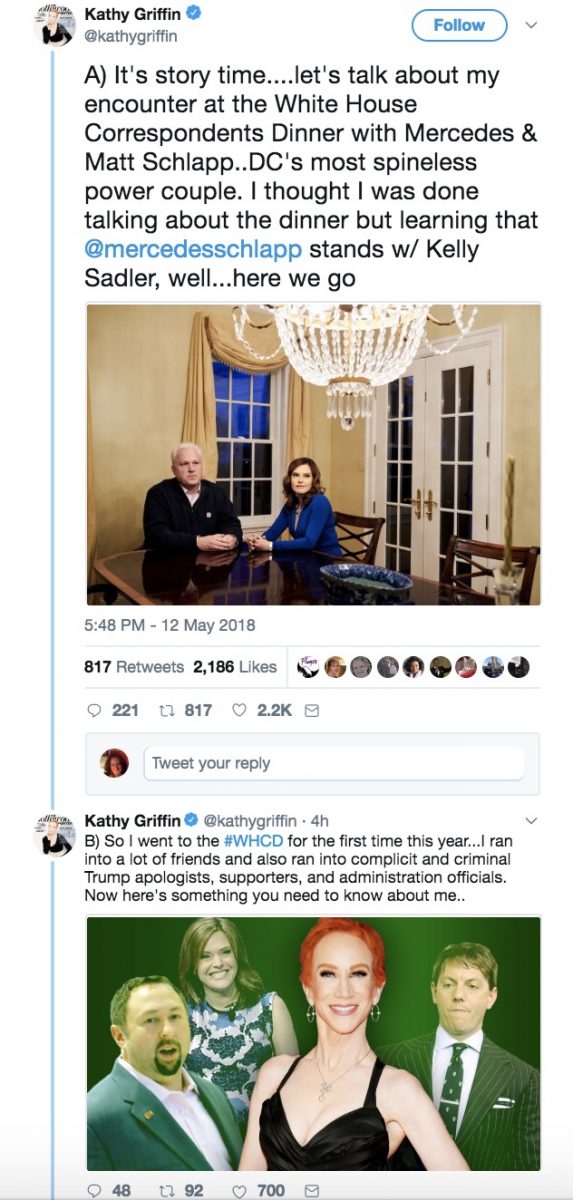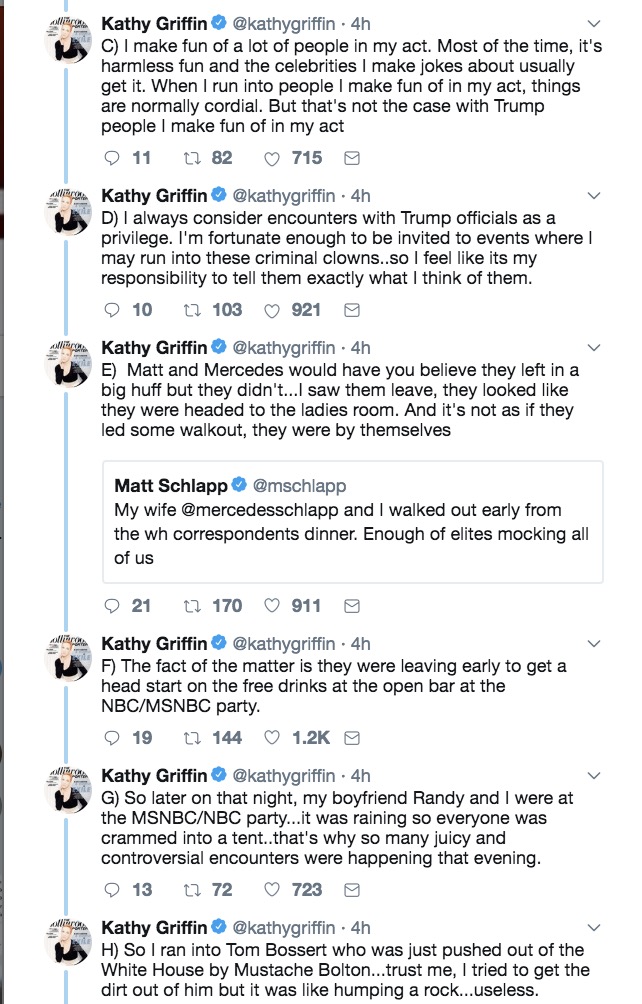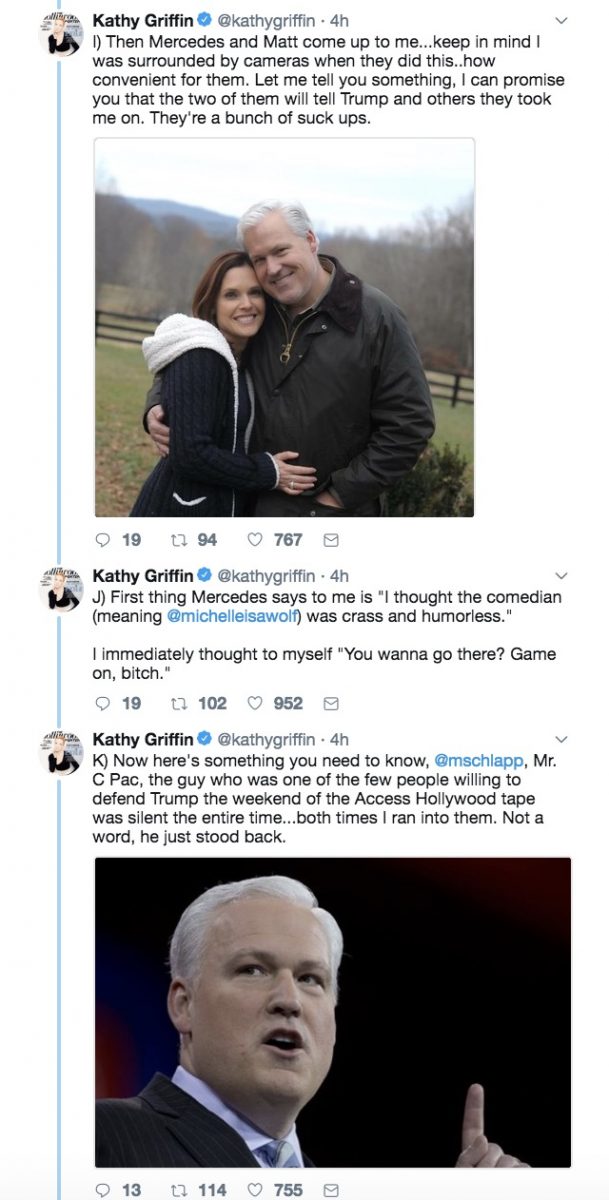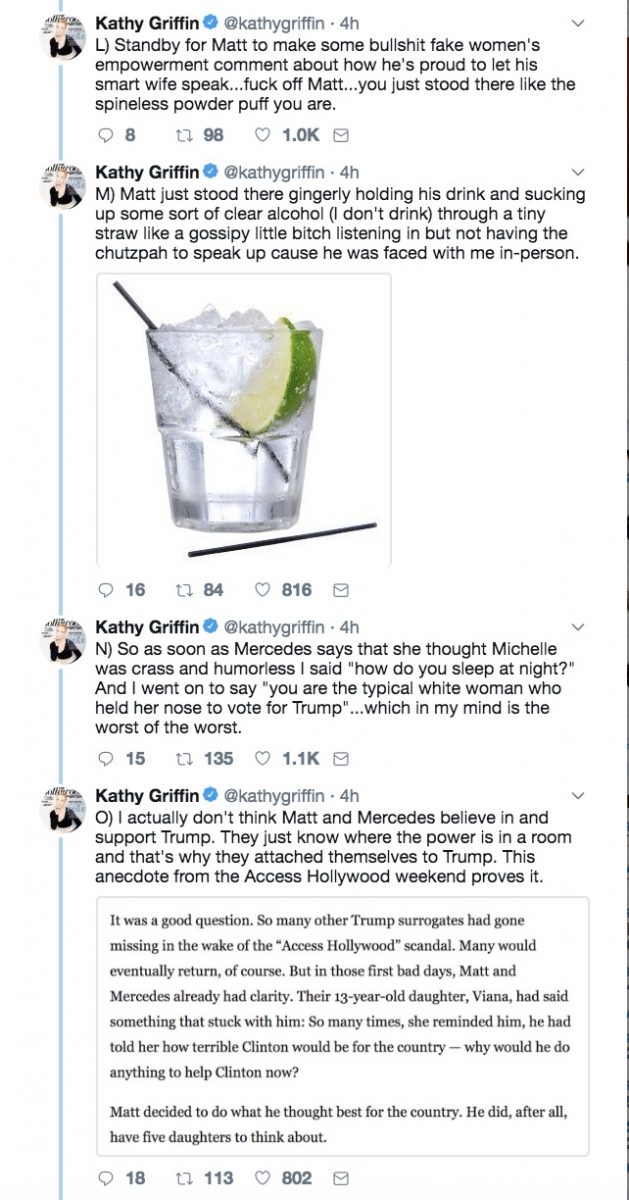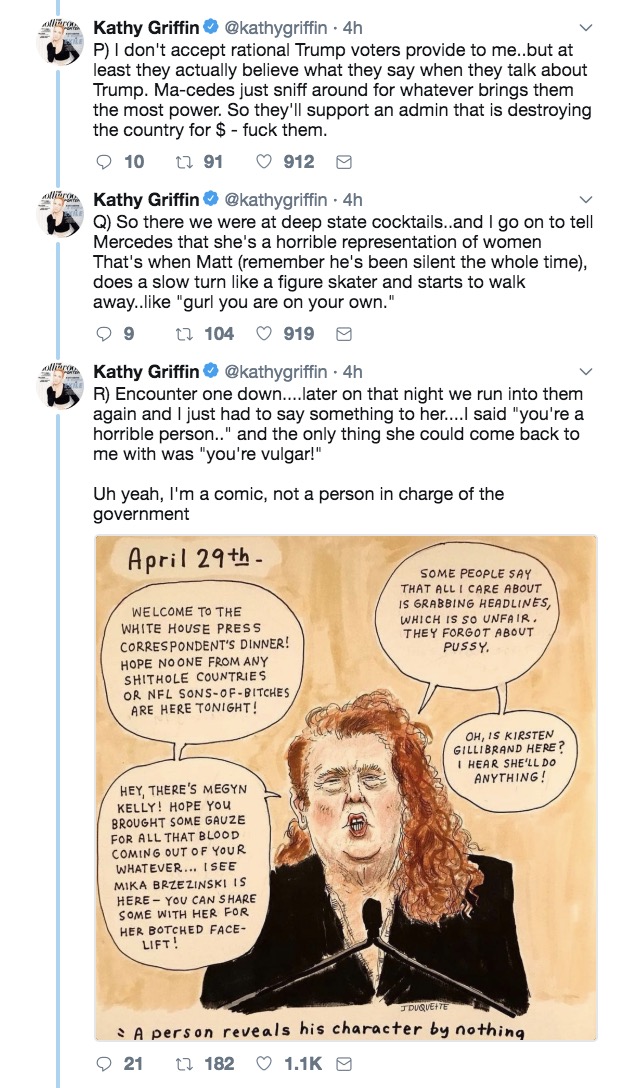 [image via screengrab]
Have a tip we should know? [email protected]