Katie Walsh, Deputy Chief of Staff, Leaves White House to Bolster Pro-Trump Groups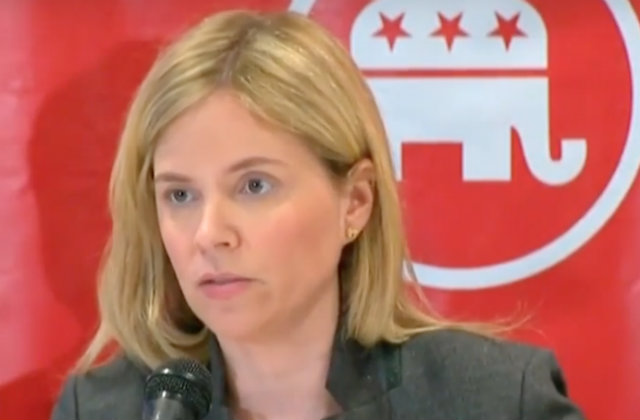 Katie Walsh, the Deputy Chief of Staff in Donald Trump's White House, has left the administration just nine weeks in. Politico reports that Walsh's departure is part of a larger plan to give a boost to pro-Trump outside organizations that will provide support for his policies. Politico's source for the story was quoted as saying that, "You've got to have somebody from the inside who has the blessing of the man himself" for a move like this.
Walsh had been the Republican National Committee's chief of staff under White House Chief of Staff Priebus during his time as RNC chairman, and she was one of the staffers he personally brought into the White House. Before her time at the RNC, she had worked on Fred Thompson and John McCain's 2008 presidential campaigns before moving onto the National Republican Senatorial Committee.
[image via screengrab]
Have a tip we should know? tips@mediaite.com