Kirstjen Nielsen Reportedly Brought Resignation Letter to White House Meeting But Was Fired via Trump Tweet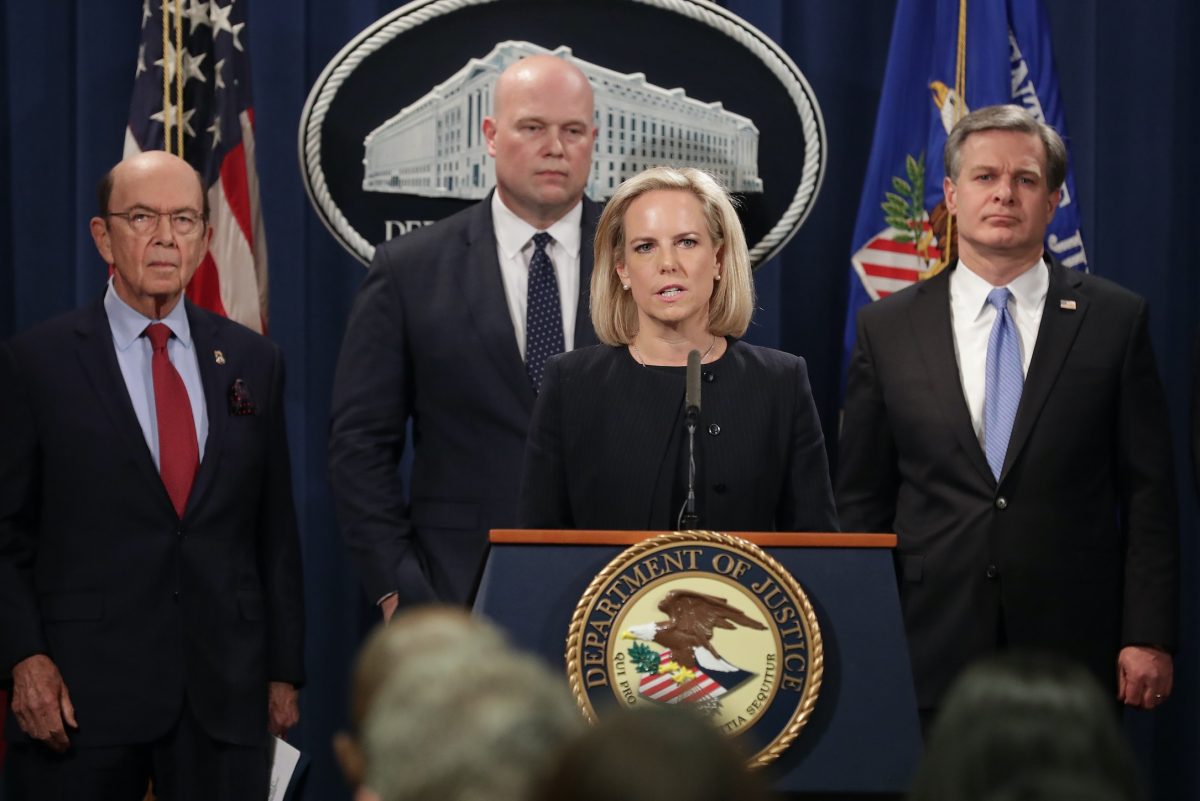 As the details come in about Kirstjen Nielsen's ouster as Homeland Security secretary, a new report suggests President Donald Trump fired her because both are competing to frame how her resignation took place.
Axios reports that Nielsen had her resignation letter ready when she met Trump in the White House's residential area yesterday, indicating she was prepared to walk away from her job if it came to that. After the meeting took a turn for the worst, Nielsen tried to get her letter out to the media, but Trump undercut her by announcing her resignation on Twitter.
The news comes amid emerging reports that the working relationship between Nielsen and Trump has been on the rocks for some time. Indications suggest that the two clashed over their approaches to immigration, that Trump was asking her to do illegal or politically impossible actions on the subject, and that Trump repeatedly berated her when she explained why she couldn't.
New York Times says Nielsen considered resigning once before but didn't follow through. Since Nielsen renewed her efforts to defend Trump's policies after that, some in the media have said it seems like she's aware that her post-DHS life will be rough now that it will be framed by her actions on Trump's behalf.
[Photo via Getty Images]
— —
>> Follow Ken Meyer (@KenMeyer91) on Twitter
Have a tip we should know? [email protected]