Laura Ingraham Snipes at Chuck Todd for Critiquing Trump's Budget 'Tantrum': 'Objective Journalism Gone'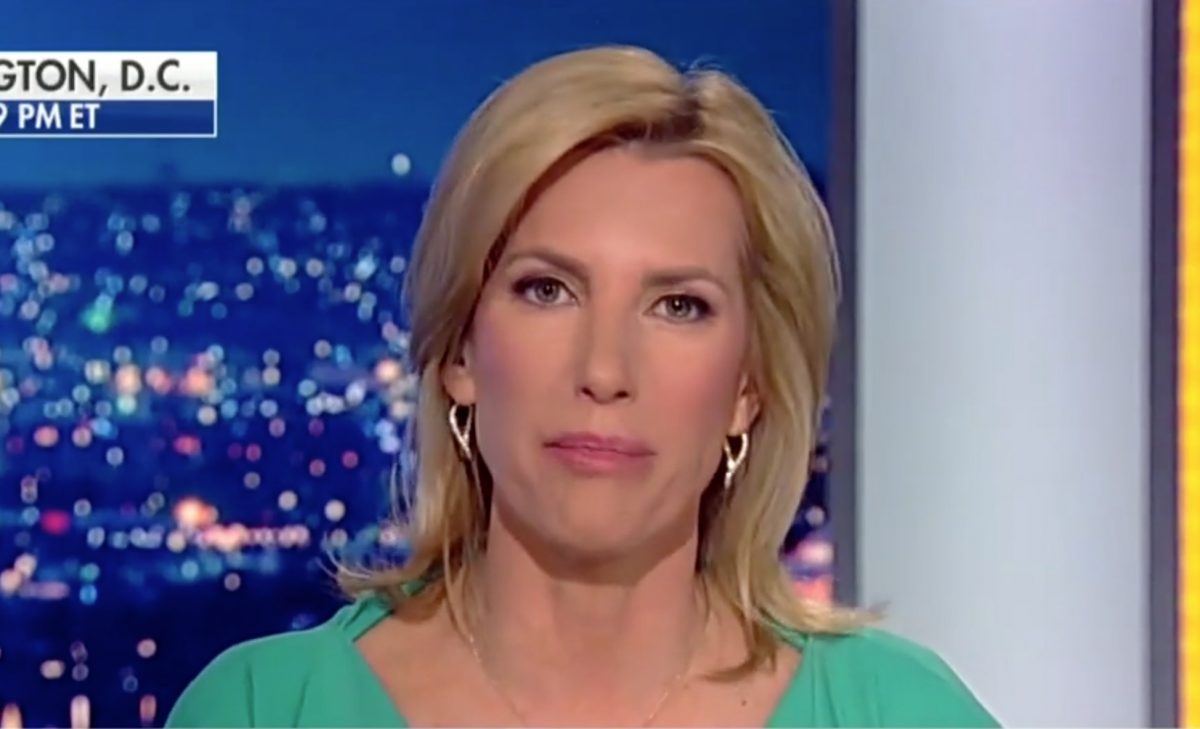 On Friday, Fox News primetime host Laura Ingraham sniped at NBC newsman Chuck Todd for his remark about how the latest developments from the White House reflect a perpetual state of chaos.
Between all the staff shake-ups, latest controversies and President Trump's announcement that he might allow the government to shut down, one might think that this hasn't been a particularly stabilizing week for the presidency. Todd apparently thinks so, based on what he tweeted Friday morning:
Every day, a tantrum. Every day, more enabling. This is no way to run a PTA let alone the largest organization in the world.

— Chuck Todd (@chucktodd) March 23, 2018
Ingraham noticed the tweet, and she did not approve, not one little bit:
All pretense of measured, objective journalism gone. https://t.co/7qKdJ2l2Ci

— Laura Ingraham (@IngrahamAngle) March 23, 2018
So, I guess, here's what we can take away from this. Ingraham, a Fox News opinion host, is free to bellow her unfiltered comments whenever she likes, and apparently, that comes with the added bonus of sneering at journalists who provide any observation that remotely resembles an opinion of their own.
Pot, meet kettle.
UPDATE – 10:29 a.m. EST: Todd has a response to Ingraham.
It's always amusing to me when some partisan thinks they can define what's "objective." The lack of self awareness is one of the worst "diseases" infecting many DC partisans.

— Chuck Todd (@chucktodd) March 23, 2018
[Image via screengrab]
— —
>> Follow Ken Meyer (@KenMeyer91) on Twitter
Have a tip we should know? [email protected]