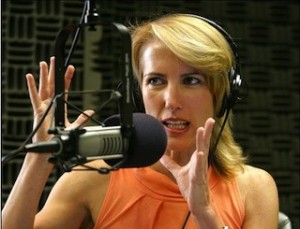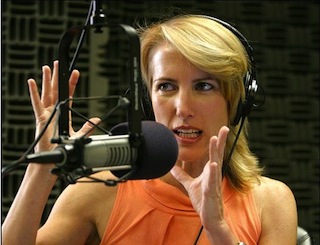 Conservative talk radio host Laura Ingraham will be going off the air soon. At least for a while she negotiates a new contract for her radio show, The Laura Ingraham Show.
Ingraham's contract with her distributor, Talk Radio Network, ended after nine years. According to the Associated Press, "she is in discussions with other distributors about her show, which currently airs on 325 stations nationally."
Per the AP:
Talkers magazine says the conservative Ingraham is the most-listened to woman on radio, with an estimated 5.75 million listeners a week. Talkers said that ranks her among the top eight radio hosts overall.
Ingraham said she'll maintain her online presence in the absence of her radio show, as well as her appearance on Fox News.
UPDATE: Ingraham posted the following message to her listeners:
After more than 9 years with the distributor Talk Radio Network, I decided it was time to move on. After much thought and reflection, I have decided to pursue my first loves–modern dance and the xylophone. In the highly unlikely event that these efforts do not prove fruitful, I intend to return to radio.

Seriously–to the more than 300 stations that carry the Laura Ingraham Show and to all my loyal listeners, I feel the time is right to expand and retool my radio program and to explore other syndication options, which I am now actively pursuing. During this brief hiatus, my team and I will continue to deliver thought-provoking and entertaining analysis via my website lauraingraham.com and twitter @IngrahamAngle. And of course, I'll be doing my regular appearances on Fox News. I anticipate making an announcement concerning the show in the near future. Stay tuned!
Have a tip we should know? tips@mediaite.com