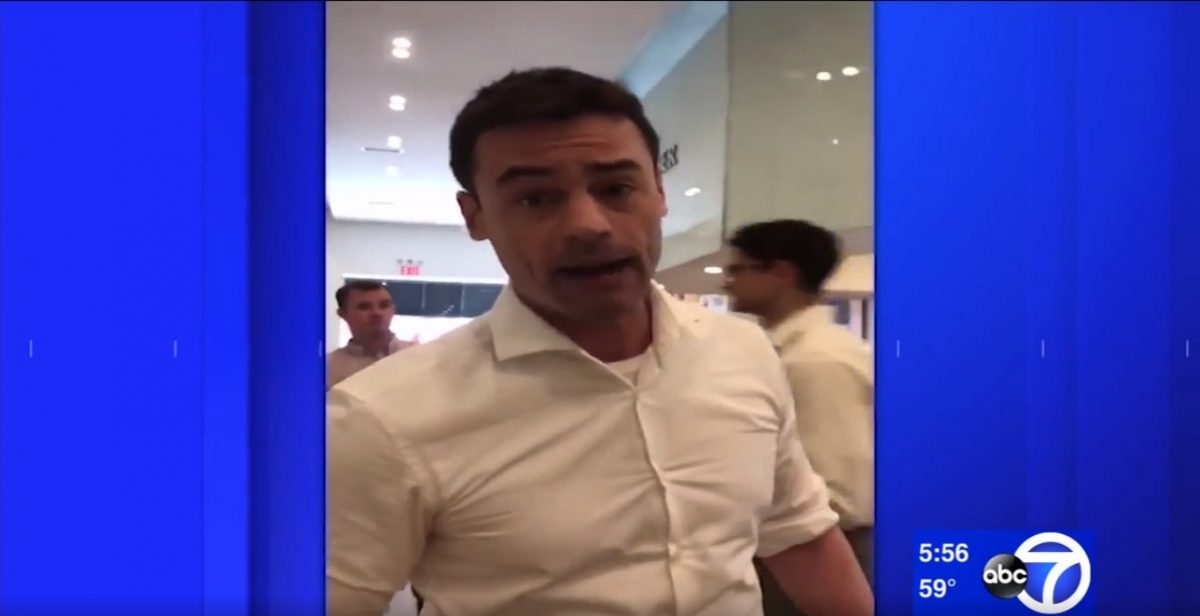 The New York City man whose xenophobic rant was captured on video at a Midtown restaurant Tuesday is no longer welcome at his office.
The incident captured the man, a New York City lawyer identified as Aaron Schlossberg, at Fresh Kitchen in Midtown Manhattan berating workers because they spoke Spanish. Schlossberg said that his "guess" was that they were "undocumented," and added that his "next step" was to call ICE.
Following the Tuesday tantrum, a GoFundMe page was set up to troll Schlossberg outside his office with a Mariachi band and taco truck. Then, on Thursday, WABC-TV's Derick Waller reported that the band and taco truck were the least of Schlossberg's worries.
Schlossberg, according to Waller's report, is no longer welcome inside the building where he rents office space.
I've learned the man who was recorded berating Spanish-speaking workers at a midtown restaurant is no longer welcome in the building where he rents space for his law practice. More on Eyewitness News at noon. #abc7ny pic.twitter.com/J4kYw4HiQc

— Derick Waller (@wallerABC7) May 17, 2018
Even so, that apparently didn't stop Schlossberg from going to work on Thursday. The New York Post captured the 42-year-old lawyer leaving his Manhattan apartment — but not without being surrounded by reporters.
At one point, Schlossberg stopped and said into his cellphone, "Please send help. They're claiming things that aren't true. Schlossberg added that reporters were "grabbing me" and "not letting me walk." One reporter strongly pushed back against those claims, though, saying Schlossberg was never pushed or grabbed and was allowed to walk "wherever" he wanted.
[image via screengrab]
Follow Jon Street (@JonStreet) on Twitter
Have a tip we should know? tips@mediaite.com