Lena Dunham Defends Taylor Swift for Not Talking Politics: 'Everyone Has to Do it Their Way'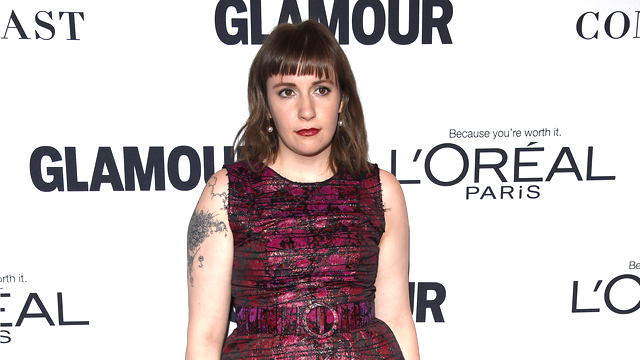 Lena Dunham defends her friend Taylor Swift in a new piece in Rolling Stone. Since the 2016 election, Swift has taken a lot of flack for not speaking out against President Donald Trump and for tweeting about the Women's March instead of actually attending.
On the completely opposite side, Dunham was one of Hillary Clinton's most vocal supporters in Hollywood and continues to speak out against the president. But she doesn't judge.
I just think everyone has to do it their way. When I was lesser known, I was like, "Who could not share their opinion?" Then I found out that when you talk about politics, people straight up tweet you the floor plan of your house and say they're coming to your house. You have to f*cking watch it because people are nuts.
And Dunham truly admires her friend.
She's truly just an artist who has to make things to survive. I guess that's what we have most in common. And she's never not making music. If people know about it or they don't, she's never not making music, and that's like, something that I've really watched with a lot of admiration.  Because she's been put through the ringer, and she's continued to make her work. People who understand how to protect themselves but aren't so beaten down that they can't be creative – that to me is the greatest.
For the full interview, head over to Rolling Stone.
[image via Featureflash Photo Agency / Shutterstock, Inc.]
Have a tip we should know? [email protected]
---