Lindsey Graham Firm on Shutdown in Message to Democrats: 'No Wall Money, No Deal'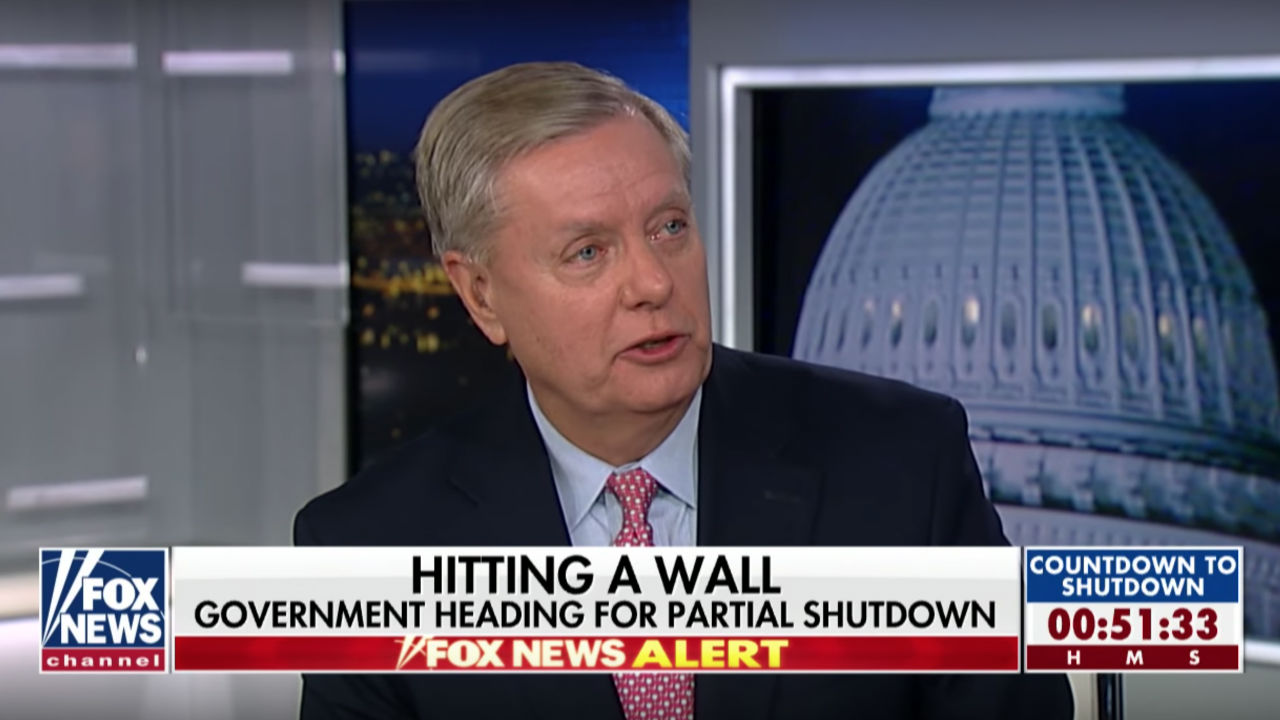 Sen. Lindsey Graham (R-SC) issued a terse message to House Speaker Nancy Pelosi (D-CA) and House Democrats in a tweet Friday: "No Wall Money, No Deal."
To Nancy Pelosi and the House Democrats:

No Wall Money, No Deal.

— Lindsey Graham (@LindseyGrahamSC) December 28, 2018
The South Carolina Republican has been behind President Donald Trump on his demands for a wall on the border — amidst his vocal protest against Trump's decision to withdraw troops from Syria.
As the partial government shutdown reaches a week, there appears to be little hope for an end to the stalemate. In a series of tweets issued Friday morning, Trump threatened to close the southern border and stop aid to some Latin American countries — unless Democrats agreed to provide wall funding.
According to reports, Trump asked Democrats for $2.5 billion in wall funding, half his initial ask of $5 billion. That request was rejected.
The shutdown affects around 25 percent of the government, and some 800,000 federal workers are working without pay or are out on furlough.
Have a tip we should know? [email protected]
Aidan McLaughlin - Editor in Chief