LISTEN: TIME Repeatedly Tries to Get Healthcare Robo-Caller to Admit She's a Robot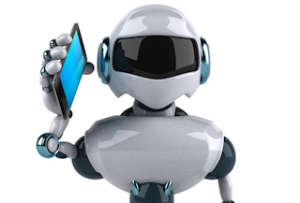 Robots make everything easier for us (all the better to spring the Singularity on us with), but are they any better than actual human beings at helping out with health insurance? TIME's Michael Scherer engaged in conversation with a health care robo-caller and a series of tests were conducted to confirm its robotic status, and the results were rather interesting.
On the other end of the line was "Samantha West," who definitely sounds like a real person who's just too eager to stick to the script she's been given, but in reality is a robot who, whenever asked about the fact she's not human, simply laughs and assures you she's real and she's spectacular.
And while this could have turned out an entirely different way, TIME kept looking into it and tested the AI, which, for some reason, defers from all the "are you a robot?" questions with "Maybe we have a bad connection."
One TIME reporter did some digging and connected with someone at the health care company in question, asking them about the robot call.
"We don't use robot calls, sir," said the person who answered the phone, before promptly hanging up the phone.
The original post was later updated to reflect that the number associated with Samantha West now takes you to a busy signal, and the company's website was taken down.
You can listen to two of the conversations here, via TIME:
[h/t The Blaze]
[photo via Shutterstock]
— —
Follow Josh Feldman on Twitter: @feldmaniac
Have a tip we should know? tips@mediaite.com
Josh Feldman - Senior Editor