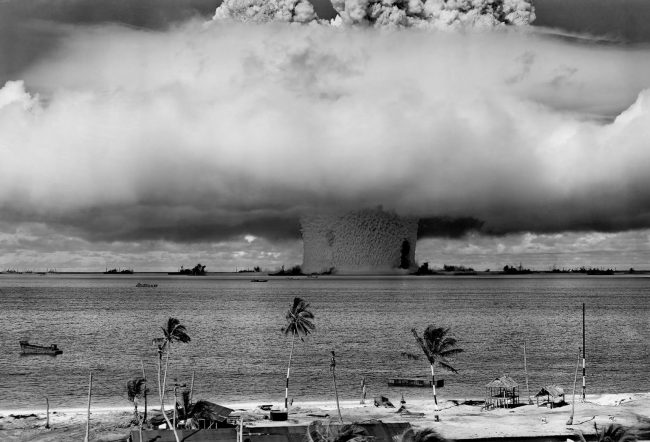 On Saturday night, Donald Trump dined with Japan's Prime Minister Shinzo Abe at his Mar-a-Lago resort in Florida. Reports have come in from all over that the two world leaders took calls about North Korea's ballistic missile tests in front of other diners. Paying members of the social club had the added bonus of entertainment with their meals, as they got to watch Abe and Trump deal with an international crisis. They posted about it on Facebook and other social media like it was just a really fun, exciting night:
"Trump ran a campaign based on intelligence security" is a bad premise but holy cow this post https://t.co/6h1psYm7a1 pic.twitter.com/PPSiPXvJwc

— Ana Marie Cox (@anamariecox) February 13, 2017
This is a perfect photo. So of course the original is on the iPhone of a random Mar-a-Lago person with access to the president. pic.twitter.com/bA1miZvyN4

— Jon Lovett (@jonlovett) February 13, 2017
It gets better/worse: a man who appears to be a Mar-a-Lago club member excitedly posed for a photo with… well, see for yourself: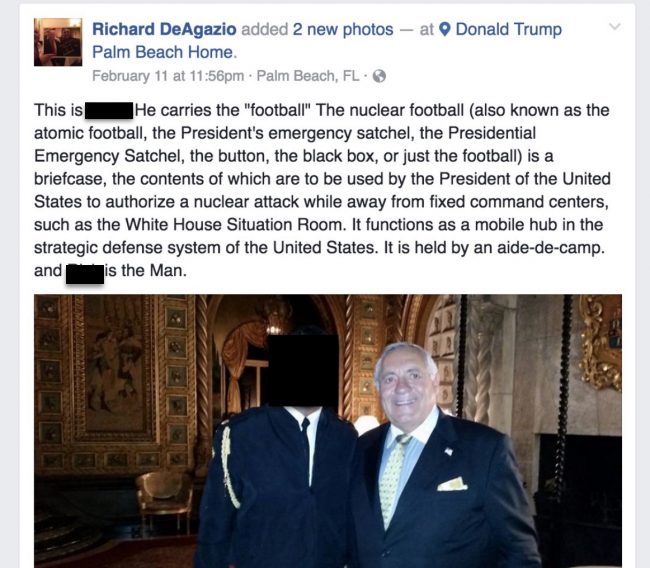 We are living in a world where people who pay to be a member of a Florida social club now have direct access to the people who make the decisions about what to do or not do with our nuclear weapons.
And you thought your local country club was exclusive.
[image via U.S. Department of Defense]
Have a tip we should know? [email protected]