Mediaite's Joe Concha to CNN: Affleck Could Be Next Clooney In Batman Series (That's Not a Good Thing…)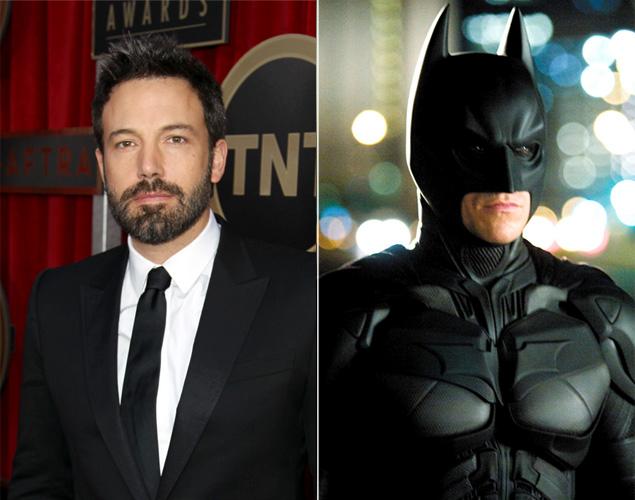 Mediaite's Joe Concha sat down with CNN's Ashleigh Banfield on Outfront Friday night to talk about the gathering storm surrounding the decision to cast Ben Affleck as the next Batman. The burning question: Why exactly is everyone so angry about the selection of Affleck?
Concha explained that the 41-year-old Affleck was chosen because, "He has the hot hand right now. He was responsible for Argo, and he also starred in it. He did The Town the year before that. Here's the problem: Whenever Affleck has played a man's man, a superhero, it's failed miserably." Concha went on to note that Ben effectively put an end to the Jack Ryan character from the Tom Clancy novels (after taking over for Alec Baldwin and Harrison Ford in The Sum of all Fears) and was panned as the title character in Daredevil, which didn't even earn the right to a sequel.
Concha also broached George Clooney as "likeable, good looking guy around 40" as a guy who once wasn't accepted as the Caped Crusader, either. "Clooney's turn as Batman may go down as one of the three worst movies in history…behind Caddyshack 2 and Gigli. He couldn't carry it."
Banfield wondered if Batman would be successful regardless of a less-than-perfect casting selection. Concha replied, "The last Batman made $1 billion dollars. So it absolutely matters, because it's not just one billion dollars, remember, you've got to make $3 billion here (over three movies). Here's the bottom line, though: By putting Affleck in, it almost guarantees, due to a deal with the devil that was probably made in blood, that when they got the script for Good Will Hunting – Matt Damon has to play Robin."
Watch the CNN segment below:
Have a tip we should know? tips@mediaite.com