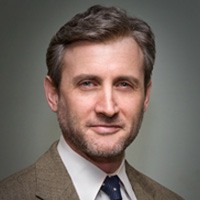 As the founder of Mediaite, I am thrilled to announce that our site's ongoing success — both in terms of traffic and advertising — has led us to create three new websites, which will launch early next year.
The Mediaite Network (including syndicated content) is now on track to attract over one million unique visitors this month after less than six months in existence, and we expect to turn a profit next year. We have also landed a place in Technorati's top 40, alongside blogs ten times older than us.  Few sites have achieved this level of growth and success so early.
We're hoping to bring the formula of smart, up-to-the-minute coverage and consumer-focused content to three new areas: style, geek culture, and sports. All three new sites will have a version of our wildly popular and much-debated Power Grid, which ranks executives, pundits, celebrities, and thought leaders in a particular field.
Styleite will be a fashion and beauty site with significant user-generated content and, eventually, integrated e-commerce. It will combine news about the runway world of classic haute couture with the happenings of the up-and-coming street-style community.
Geekosystem will celebrate and cover "geek" culture with reports and analysis on the myriad aspects of geekdom: from gadgets and video games to comic books and science fiction. The site will merge the content aggregation of popular "Internet Culture" destinations with the editorial voice of the post-Web 2.0 generation of geek luminaries.
SportsGrid will generate content primarily from our most complex Power Grid to date. This will combine multiple financial, statistical, and media metrics to determine who are the biggest forces in all aspects of sports, on and off the field.
The style, geek culture, and sports coverage on Mediaite has already garnered significant attention and accolades, and we will bring the same blend of unique content and attitude to these new sites as well.  Editors and more details will be announced in the weeks to come, but many of the lead figures in these projects will come from within the existing Mediaite family.
If we've learned anything during Mediaite's first few months, it's that the Internet is an unparalleled tool for letting readers find exactly the news and information they most want they want right now. With that in mind, we're looking forward to creating content for three new audiences in the coming months.
Have a tip we should know? tips@mediaite.com