Mediaite Is Looking For a Part-Time Field ​Reporter/​Interviewer!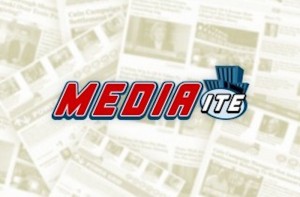 Mediaite is looking for an ambitious, energetic, smart newshound to ​create original videos ​in the field. ​This position is focused on ​​trying to get ​interesting comments and thoughts from the biggest media personalities in the business. Whether it's catching a pundit outside network headquarters or ​at a public venue, we want to hear the more irreverent side of their personalities. Think of it as a "gentleman's paparazzi" position. We aren't looking to embarrass anyone, just to see another side of the pundits and anchors our audience knows so well. ​
​
If you think you have what it takes and want to impact the news cycle then we want to talk to you. ​
​
Requirements:
Have a clear, concise, and in-depth knowledge of the world of news, politics and media, including online personalities, major cable and broadcast networks, leading columnists, and general thought-leaders.
Be comfortable ​shooting a camera (or even phone) and ​being ​in front of it if need be.
Have a clear understanding of how Twitter, user-generated content, and viral videos are shaping the news cycle.
Have strong news judgment and an eye for underreported content and ideas. Can you find the nugget of interest that no one else has discovered?
Having a encyclopedic knowledge of pop culture — especially television — is a huge plus.
Be extremely resourceful and quick to jump on a story.
Hours:
For now, this position will be part-time, with relatively modest ​hourly​ rate​. Telecommuting is perfectly acceptable, as most of the time would be spent in the field.
Location:
Our offices are located in New York City.
To apply:
Send us an email ( jobs@mediaite.com ) with your resume and cover letter explaining why you're suited for the position. Please include links to any articles or videos you've written or edited respectively.
About Mediaite:
Mediaite is the site for news, information and smart opinions about online, broadcast and print media and entertainment, offering original and immediate assessments of the latest news as it breaks.
Have a tip we should know? tips@mediaite.com