Mediaite Q&A: Fox's Ainsley Earhardt on Her Holiday Special, the Importance of Uplifting Stories — 'All Sides…Can Relate'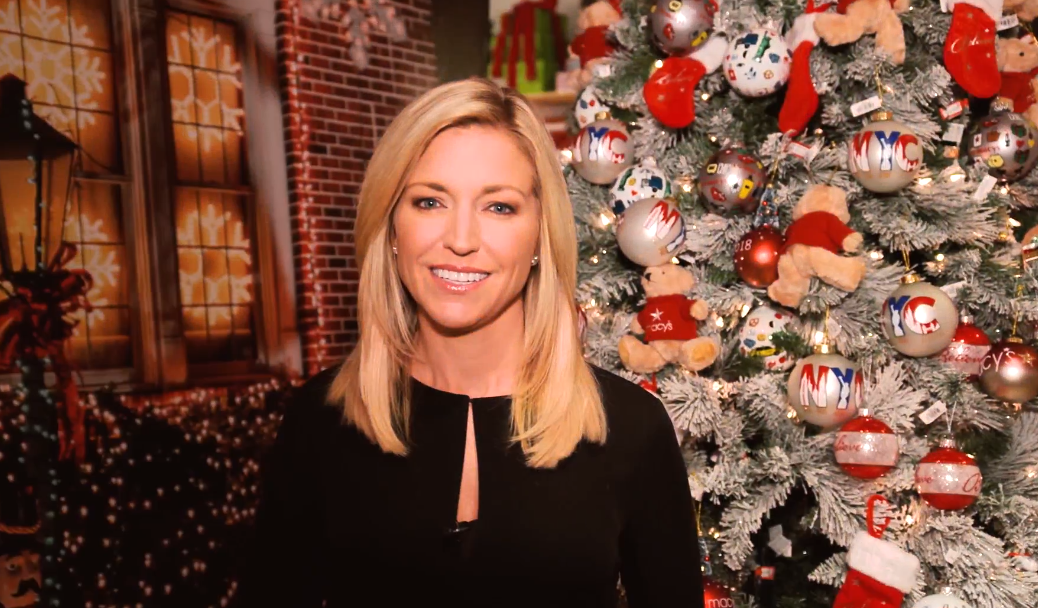 As one of the hosts of Fox & Friends, Ainsley Earhardt spends the better part of three hours per day mired in the political conversation of the day. So often, particularly in these times, that grueling conversation can take a toll on one's spirit.
So Earhardt set out to break free of all that, and tell some heartwarming stories for the holiday season. In Ainsley's Holiday Special — a two-hour long program currently streaming on Fox Nation — the Fox & Friends host spent time with the folks at the Make-A-Wish Foundation, an injured veteran being gifted a free new home, and others. All in an effort to shine a light on the type of stories which can inspire viewers.
Mediaite caught up with Earhardt to discuss the special, and the importance of avoiding politics from time to time.
This interview has been edited for context and clarity.
Mediaite: Given that we're living in such a chaotic political time — one with which you're fully engaged, considering that you cover it each morning — how did it feel to get away from all of that and go out to find some heartwarming stories?
Ainsley Earhardt: It's so nice to be able to put all the political coverage aside and spotlight heartwarming, feel-good stories. I try to look at other people as God's children, so when I tell these stories, I focus on being able to make a positive impact in other people's lives. Giving back to those in need is something that everyone on all sides of the political aisle can relate to and it is beautiful to see people come together, especially during the holiday season. Maya Angelou said it best, "We are more alike, my friends, than we are unalike."
You spent some time with the folks behind the Make-A-Wish Foundation for the special. We've obviously all seen Make-A-Wish in action over the years, and we're familiar with some of the remarkable things they've done. But some people might be surprised to learn of its massive reach. What did you learn about the foundation and its scope?
I learned that they grant about 16,000 wishes a year and that it's not just here in America – it's all over the world. The Make-A-Wish Foundation started with one wish out of Phoenix, Arizona and the organization has grown so grand ever since.
When you're a parent, your child's health is your number one concern and to get the news that your child has diseases or is unhealthy, I'm sure is absolutely crushing.
To be able to know that there's an organization that has a mission to help children by granting wishes and allowing them to forget all of the needles and the pain that they are enduring, is something I'm sure they will never forget and a memory the parents will enjoy forever.
Did any particular child's story resonate with you?
All of the stories touched my heart but the one that really resonated with me is about a little girl who wanted to live in New York and be in the television industry. Right outside of the hospital, they rolled out a red carpet for her, and had paparazzi with cameras taking photos and asking her questions when she got out of the car.
She walked into the building and everyone was there to see her. She got to sign autographs and be on television. For that moment – she felt special. It was truly heartwarming and a magnificent experience for the child.
Talking about charitable outfits, you got to see, up close, the great work being done by Building Homes For Heroes. Tell us about your trip down to Tampa to watch an injured veteran enter his new home for the first time.
In Tampa, I covered the wonderful story of Master Sergeant George Vera and his wife who were open about their struggles. Not only were they having marital problems when he first deployed, but he also suffered major injuries when his military base was raided. His family did not think he was going to live. He was paralyzed and they all had to pick up and move more than once since he needed multiple surgeries to have the proper care.
Luckily, they were awarded a Building Homes For Heroes house which was outfitted for his needs. When he wakes up in the morning and wants to get dressed, he wheels himself out of bed. If he needs something from the top rack of the closet, there's a handle that pulls the clothing rod down and allows him to reach his shirts (without asking for help). The kitchen is equipped for someone in a wheelchair – the area underneath the sink and stove are hollow — so that he can help with the cleaning and cooking. They also have a swimming pool with a built-in ramp, which helps him access the water without asking for help. It might not seem like something so remarkable to the average person but to George and his family it makes all the difference. It allows him to live an independent, ordinary, everyday life, which he would not be able to do without this remarkable organization.
Master Sergeant Vera seems like a remarkable man. He's highly decorated, as a Silver Star, Purple Heart, and four-time Bronze Star recipient. Certainly deserving of a brand new home. How did Building Homes For Heroes find him?
They found him through word-of-mouth. Andy Pujol, the founder and president of the organization, heard about George from another Building Homes For Heroes recipient. Andy researched George's story and then chose him to be the next recipient. They are now very close. In fact, Andy told me that he considers George one of his best friends.
You had a crew down in North Carolina to follow the White House Christmas Tree on its journey to Washington. How was the tree selected? And what did you learn about the history of the White House tree?
The tree was selected through the National Christmas Tree Association competition. It's definitely an honor to be selected but what surprised me the most is how competitive it is. First, you have to win in your region or state and then you compete at the national level. Then, a team from the White House evaluates each top tree and chooses a winner. The tree is then transported to the White House and put on display in the famous Blue Room. It's the highest honor for Christmas tree farmers.
Overall, what are you hoping viewers take away from this special?
I hope viewers are able to take away the true, deep meaning of Christmas when they watch the Holiday Special. There are so many people who are less fortunate and it's a good reminder that we need to love others and give back. Making a difference and allowing God to use your gifts to change someone else's life — is truly the greatest joy you will ever experience.
[photo via Fox News]
Have a tip we should know? tips@mediaite.com
Joe DePaolo - Senior Editor