Mediaite's Ranking of Best Cable News Show at 8 P.M.: Tucker Carlson, Chris Hayes, Anderson Cooper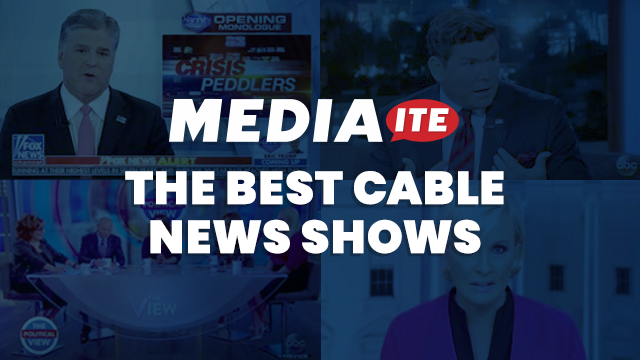 Welcome back to Mediaite's weekly rankings of the best shows on cable news, hour-by-hour. Last week, we picked MSNBC's Hardball hosted by Chris Matthews as the best program at 7 p.m.
We're now entering the primetime hours — the time during which the big three roll out their signature stars. The 8 p.m. hour features a variety of styles and personalities — but all three are considered to be among their network's best.
A reminder: We're basing our rankings on a variety of factors, including; ratings, influence, entertainment value, the star power of hosts, the quality of guests, whether the show makes news, and its longevity.
With that said, let's dive into our ranking for the Best Show on Cable News in the 8 p.m. hour:
3. Anderson Cooper 360 — Hosted by Anderson Cooper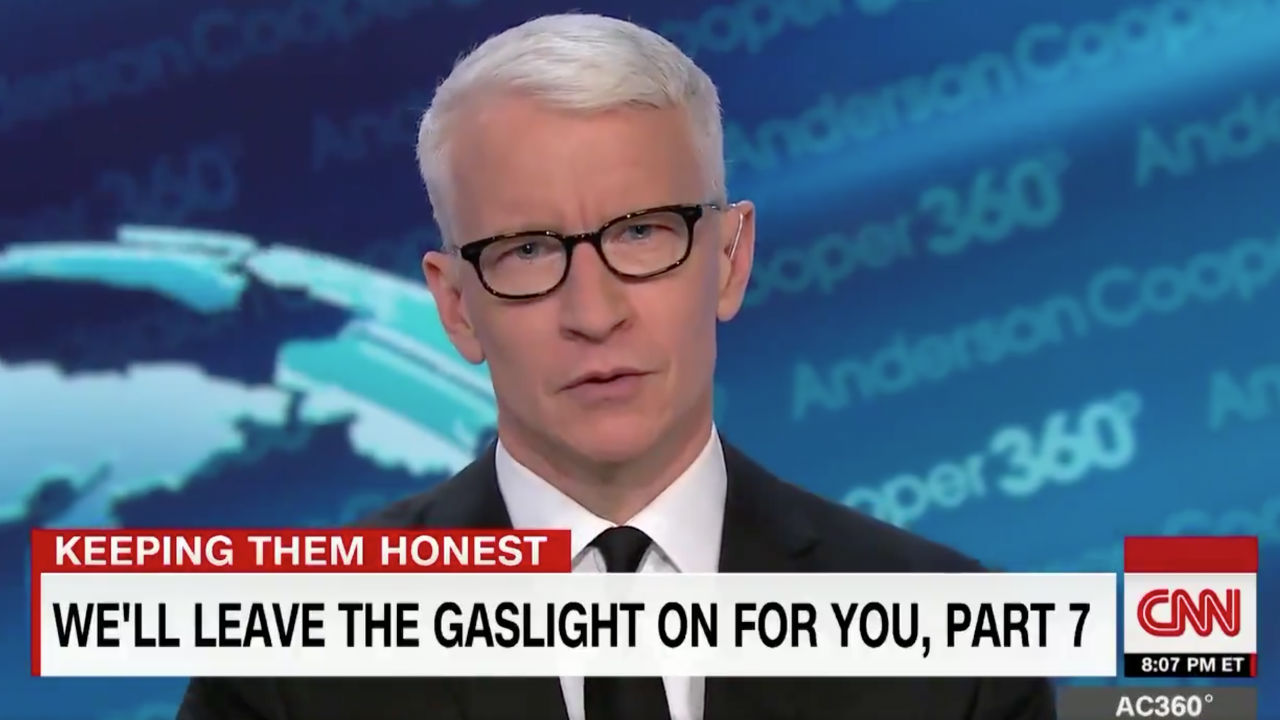 Another category in which we had to make some hard choices. But somebody had to place third, with harsh competition in the 8 p.m. hour. And after much consideration, we opted to rank the CNN star in this spot.
Look, we appreciate Anderson Cooper. We do. He's arguably got the most charisma in all of cable news — a one-of-a-kind personality. He's incredibly knowledgeable. He's charming. He can be witty. We also love when he's out in the field. (His coverage of Hurricane Maria was gripping.) And he has the star power to land interviews few others can.
The critiques? First, we're thankful that Cooper has cut down on the mega panels that often turned the show into a circus. Throwing up bizarre pro-Trump guests like Jeffrey Lord just to have a dozen others beat him into CNN's set made for headache inducing fare. Now Cooper's show focuses more on one-on-one interviews with newsmakers, which are welcome, but his mini-panels could use with switching up the analysts a little more often.
We feel like the show hasn't quite worked out the kinks after cutting down to one hour — ceding 9 p.m. to Chris Cuomo. The program is better off at that length long-term, as two hours was too much. But the AC360 team hasn't settled into a winning formula yet. We'll be curious to revisit three months from now, but our sense is the production staff still has some tinkering to do.
2. Tucker Carlson Tonight — Hosted by Tucker Carlson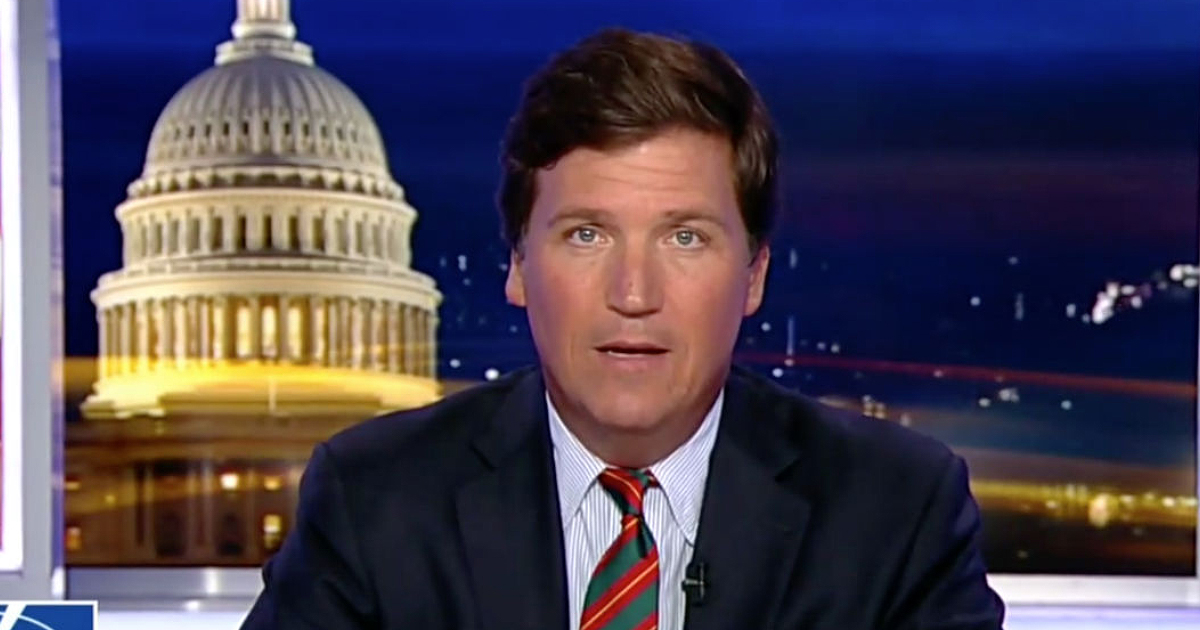 Tucker Carlson has grown into the job. The early iteration of his show, whilst always producing great Mediaite posts, got tired fast. The formula — invite a stuttering high school liberal on for a rhetorical spanking — quickly lost its spark. To Carlson's credit, he switched things up, boosted the caliber of his guests across the board, and his show is far better for it. The format of Tucker Carlson Tonight is what makes it pop: each interview is a boxing match. Carlson's lethal right hook is his ability to corner guests and expose contradictions of hypocrisy in their thinking. His own achilles heel is his tendency to grow angry at his guests when they best him in an argument, which often results in him laughing at them obnoxiously and cutting their mic mid-sentence.
That aside, what Carlson has done with his show is clearly working. In just two years, his ratings have climbed up to Bill O'Reilly levels — something Fox's detractors predicted he'd never achieve. He also, like many Fox News hosts, has the ear of the president. This can be a problem, like when he spewed bogus information about anti-white racism in South Africa and Trump parroted it from his Twitter page. For all Carlson's preening about how the "media is lying to you," his show could use a little more intellectual honesty, particularly given how smart the host himself is.
His show is Mediaite catnip, but Carlson would do well to smarten things up a bit.
1. All In — Hosted by Chris Hayes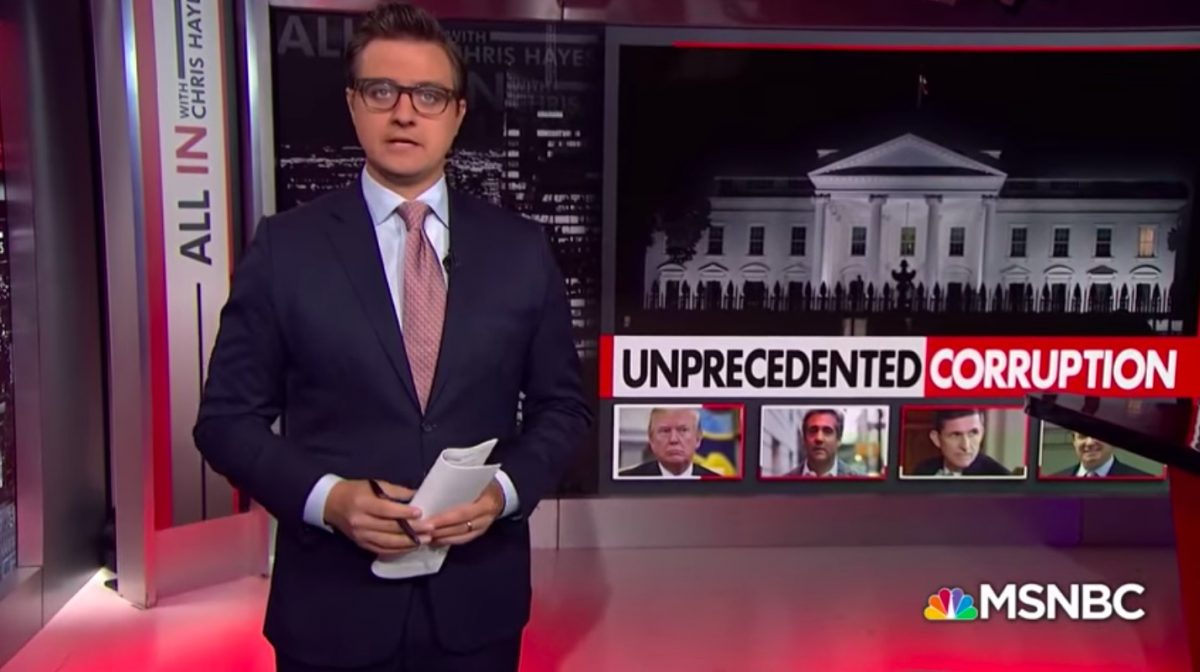 The tone-setter for what has become a stout MSNBC primetime lineup just doesn't get enough credit, as far as we're concerned. Since debuting in April 2013, this show has slowly, steadily, come into its own.
Chris Hayes can hit all the notes. He can be fiery when the moment calls for it, and comical when the occasion demands. He confronts conservative guests in an expert fashion, and asks questions of top Democrats that few others will — though they are questions that truly reflect what many in the base are thinking. But he is not a sycophant. If there's something he feels his left-wing audience needs to hear, he says it. Moreover, the host strikes us as a truly nice guy. In a business littered with massive egos, Hayes comes off as having none at all. His affability seems genuine, his motives sincere.
Critics have accused Hayes of being a mini-Maddow (we made that moniker up, but we're pretty certain it's been said). But that criticism ignores just how unique, impactful and well-produced his show really is. He even has the awards to show for it: All In won an Emmy for his special on gun violence in Chicago, which shone a light on a crisis that gets hardly enough national media coverage. The special was moving and informative, and didn't skirt over the subject with a cursory discussion. The in-depth analysis of how the city got to where it is, and how it's working to deal with violence is something you'd expect to see in a big budget HBO documentary — and it's well worth a watch.
Back to the host himself. Chris Hayes his just 39 years old. How much better can he get over the next few decades? In our judgment, he's already the king of the hill at 8 p.m.
Those are our rankings, but we want to hear your thoughts! Vote in our Twitter poll here:
What is the best cable news show at 8 p.m.: All In with Chris Hayes, Tucker Carlson Tonight, Anderson Cooper 360? Our ranking drops this afternoon. VOTE HERE:

— Mediaite (@Mediaite) October 12, 2018
[images via screengrab]
Have a tip we should know? tips@mediaite.com