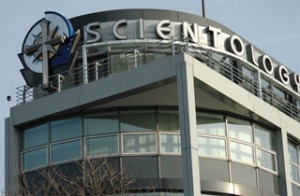 When voice-over actress and former Scientologist Cathy Schenkelberg was auditioning to be Tom Cruise's girlfriend, she didn't realize that's what she was trying out for. She thought she was testing for a training video. In an exclusive interview with DailyMail.com, Scheneklberg, who left the church in 2009 is telling all.
"I was called into an audition for a video run by Golden Era Productions [Scientology media department]. I was on a really high level, I was a successful Scientologist, I was one of America's top voiceovers… I didn't know I was being auditioned [to be Cruise's girlfriend], so I was being asked on camera: 'Where are you from? What level are you on?' Then, 'What do you think of Tom Cruise?'"
She continued, telling the paper "I said: 'I can't stand him, I think he's a narcissistic baby!' I said, "I'm really bummed about him splitting with Nicole.' I hate the guy, even before I was in Scientology I didn't like him."
When she left the audition room, another actress said to her, "how did you do?" When the actress explained that the audition was to be Cruise's girlfriend, Schenkelberg said, "I don't think I got the gig."
This isn't the first person we've heard about having to audition to be Cruise's girlfriend. In Going Clear, the HBO documentary about Scientology, it was revealed that several actresses tried out for the role and that Nazanin Boniadi was at one point set up with him.
Following her negative comments about Cruise, Schenkelberg was reportedly made to go through intense auditing. She would be uninvited from parties. Everything changed. Eventually when Scientology tried to recruit her then nine year old daughter to join the "ultra-hardcore" Sea Org, she decided she wanted out of the church. Scientology had already taken close to $1million dollars from her.
Now, she's left the church fully and wrote a one-woman tell-all show called Squeeze My Cans.
Follow Dana Eisenberg on Twitter.
Have a tip we should know? tips@mediaite.com