Meet The Wannabe Kentucky Rapper Who Punked CNN With Fake 'Breaking News' Tweet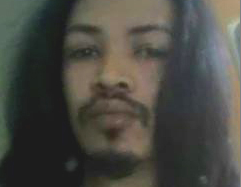 He says it was an "inside joke between friends." You know, the kind of inside joke that forces CNN to issue a statement confirming that actor Morgan Freeman is, in fact, not dead. That kind of inside joke.
His name is C.J. Wiley, but he goes by the nickname "C. Jizzle," and–as he says in his Twitter bio–"can you dig it, jive turkeys?"
They're definitely not digging it at CNN.
Thursday afternoon, Wiley sent out a tweet written as if it were a re-tweet of a breaking news message from CNN: "RT @CNN: Breaking News: actor Morgan Freeman has passed away in his Burbank home."
The message went viral, being spread across the Twitterverse along with messages of sadness for Freeman (who's very much alive)…and even into mainstream news media. According to the New York Daily News, the bogus report–credited to CNN–was passed along by Bruce Feldman at ESPN. Other reports indicate at least one Los Angeles television station also reported the "news."
By 6 o'clock, CNN was forced to issue its own tweet–a real one–making clear they'd been the victim of a hoax, and vowing to investigate how it happened.
Now, we can tell you: C. Jizzle was looking for a laugh. But by 6:25, he was starting to have second thoughts. "I'm a little worried, y'all," he tweeted to his 1,569 followers. Did he think it was funny? "Earlier I did. Now, not so much."
Tracked down in Kentucky by New York Post reporter Jeremy Olshan, Wiley issued an apology to Freeman, but–conspicuously–not to CNN, whose reputation he played with for laughs:
At this time I'd like to issue a formal apology to one of the greatest and most respected actors of our time. It was in no way my intention to spread false rumors or misinformation. What started out as an inside joke between friends somehow gained momentum.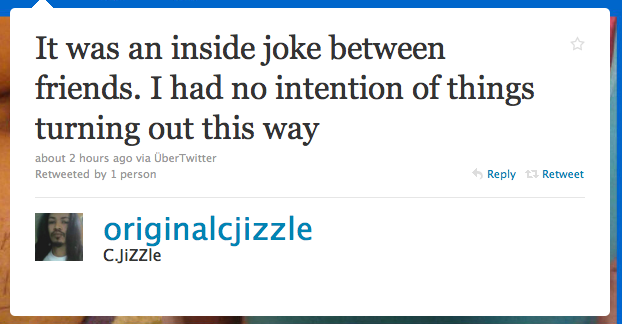 Have a tip we should know? tips@mediaite.com