Haven't ha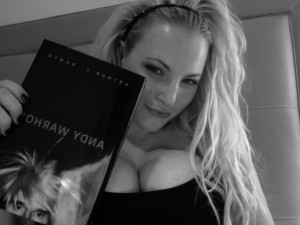 d your fill of books by sexy, polarizing conservative women with an inside view of John McCain's 2008 presidential campaign? Never fear, 2010 is here, and it's bringing Meghan McCain's new book with it.
Although it doesn't come out until August, you can pre-order it now. What can we expect from "Dirty Sexy Politics: A True Story?" Will it eclipse "Going Rogue?" Just how dirty and sexy will it get?
I asked Meg to give us a tease, but she was tight-lipped about the book's contents, saying "I am very excited and can't wait for my book to be released in August. I have been working on it for the past year, and hopefully everyone will love reading it as much as I loved writing it."
Fair enough. Let the speculation begin.
Dirty
She has volunteered, in the past, that this book will "go there," which portends more of the honest outspokenness that you get on her Twitter feed. How dirty will it get? Well, Meg warns that the title is meant to be tongue-in-cheek, but then again, this is also the girl who revealed that a date once told her she'd look great wearing a pearl necklace, so who knows?
On a scale of 1 to 10, 1 being "Clay Aiken" and 10 being "Dear-Penthouse-I-always-thought-these-letters-were-made-up," I'd guess Meg's book will be about a 6.
Sexy
While I'm sure Meghan will talk a lot about sex appeal, don't expect much in the way of hot, yet tasteful, Meg pixels. Unfortunately, some uptight jerks on Twitter ruined that for the rest of us. Still, if you're reading this, Meg, I suggest a Dixie Chicks-style cover photo. That'll show 'em!
Politics
This is where the rubber meets the road. I expect Meg will talk about some of the views that make her such a polarizing figure for many conservatives, like marriage equality, but also the beliefs that make her a conservative, like GUNZ!
She might also revisit some high-profile feuds that she's had with the likes of Laura Ingraham, Michelle Malkin, and Paul Begala.
Then, there's Sarah Palin. Expect Meg to set the record straight when it comes to the former Alaska Governor's criticisms of the McCain campaign.
Finally, I think the book will probably spend some time setting the blueprint for how to grow the Republican Party, one  which conservatives will ignore.
Given the volcanic heat of Palin's book, it might be a bit much to expect "Dirty Sexy Politics" to outsell it, but interest in the 2008 campaign remains high, and Meg's point of view and refreshing honesty are huge selling points. I expect it will do very well.
Have a tip we should know? tips@mediaite.com