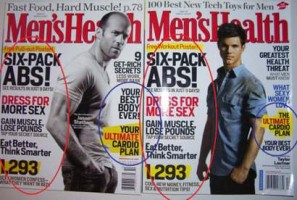 People who memorize every cover of Men's Health may have noticed something curious about the December issue's cover, aside from noted dreamboat Taylor Lautner: almost all of the text and layout is identical to a cover from 2007, which featured Jason Statham. The self-recycling was noted by none other than intrepid media watchdog … Perez Hilton.
Hilton even throws some cutting, Jack Shafer-like criticism about the interplay of media and economy into the mix: "It seems the recession has stopped Men's Health from hiring new headline writers because we've seen all this shiz before!"
In a statement to Mediaite, Men's Health editor-in-chief David Zinczenko defends the cover.
Zinczenko: "The newsstand coverlines are a tool that help us reach the maximum number of guys possible, on promises we know we'll fulfill every issue. For many magazines, certain cover subjects — from lines to celebrities — are an important part of their newsstand branding. But for the 80 percent of readers who get our subscriber copies, the lines are totally different and reflect the breadth and depth of our reporting with the 12 million readers we serve each month. Rest assured — it's this originality and reporting rigor that's made us the biggest men's magazine brand in the world."
The repetition of cover subjects is a bit excessive. Six-pack abs and dressing for more sex are of course topics of perennial interest, but apparently, 1,293 is also the precise number of sexy women confessing what they want in bed required for newsstand branding, year after year.
Still, Zinczenko's point about alternate subscription covers is a valid one. The subscription cover, below, is totally different, though it replaces sexy women's yearnings in bed with 1,293 money, fitness, sex, and nutrition tips: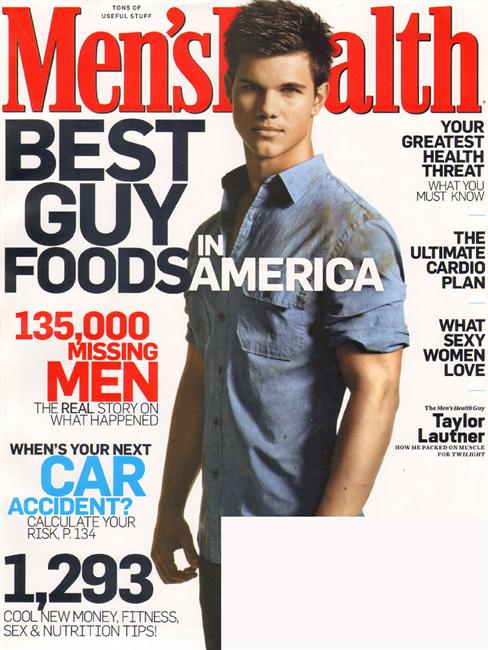 Also: here's the cover to this issue's free bonus tech guide. Apparently, what sexy women want in bed is Sennheiser HD 800 headphones.
Mystery solved! $1400, though?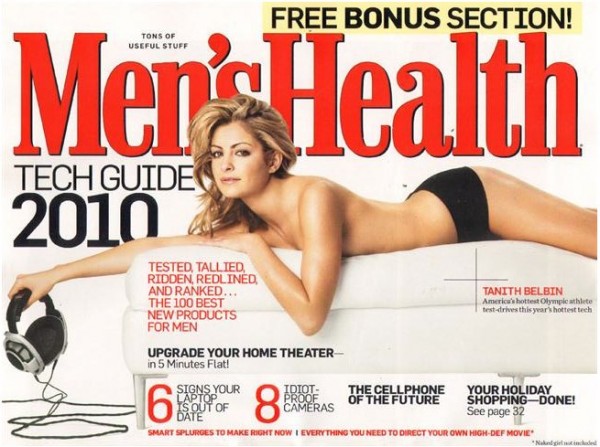 (h/t Perez Hilton)
Have a tip we should know? tips@mediaite.com