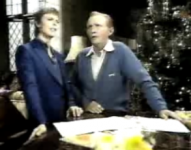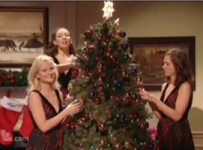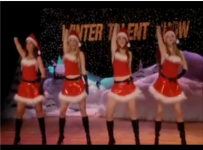 It's that time again — the time for me to collect my favorite Christmas-themed songs in a fun video collection for your Yuletide pleasure. I did it last year and this year I am adding to it with some exciting new picks! This is obviously and remains a non-exhaustive list. Enjoy! And MERRY CHRISTMAS! I love doing that. MERRY CHRISTMAS! And that.

The Little Drummer Boy – Will Ferrell & John C. Reilly as Bowie and Bing
A Funny Or Die update to a classic: Ferrell as Bowie and Reilly as Bing, word for word, move for move, note for note. Until the end. It's worth the wait, but until then the restraint shown throughout the re-enactment is surprisingly rewarding – it's nice, for once, to see these two holding back.


Christmastime For The Jews
How I've never heard of this song is beyond me, but I just came across it on Twitter yesterday. It's a claymation rendering of an original new favorite, with shades of Cee Lo and Little Shop of Horrors crossed with hava nagila, or just the people you see at shul once a year. L'chaim!


2000 Miles – The Pretenders
Taking it down a notch, but still very much in the spirit, is this great timeless tune from the Pretenders, which takes on the loneliness that can the flipside of this holiday, when your loved ones aren't with you, or maybe have just decided that they don't love you any more. They'll be back, don't worry. Make 'em beg.
>>>NEXT: Bowie & Bing, Feliz Navidad, Santa's My Boyfriend, Fairytale of New York, La Vie Boheme — and Bruuuuuce! Yes, Virginia, Santa Claus is coming to town.
Have a tip we should know? tips@mediaite.com