Giuliani and Avenatti Take Their Battle to Twitter: 'You Are a Walking Train Wreck of a Lawyer'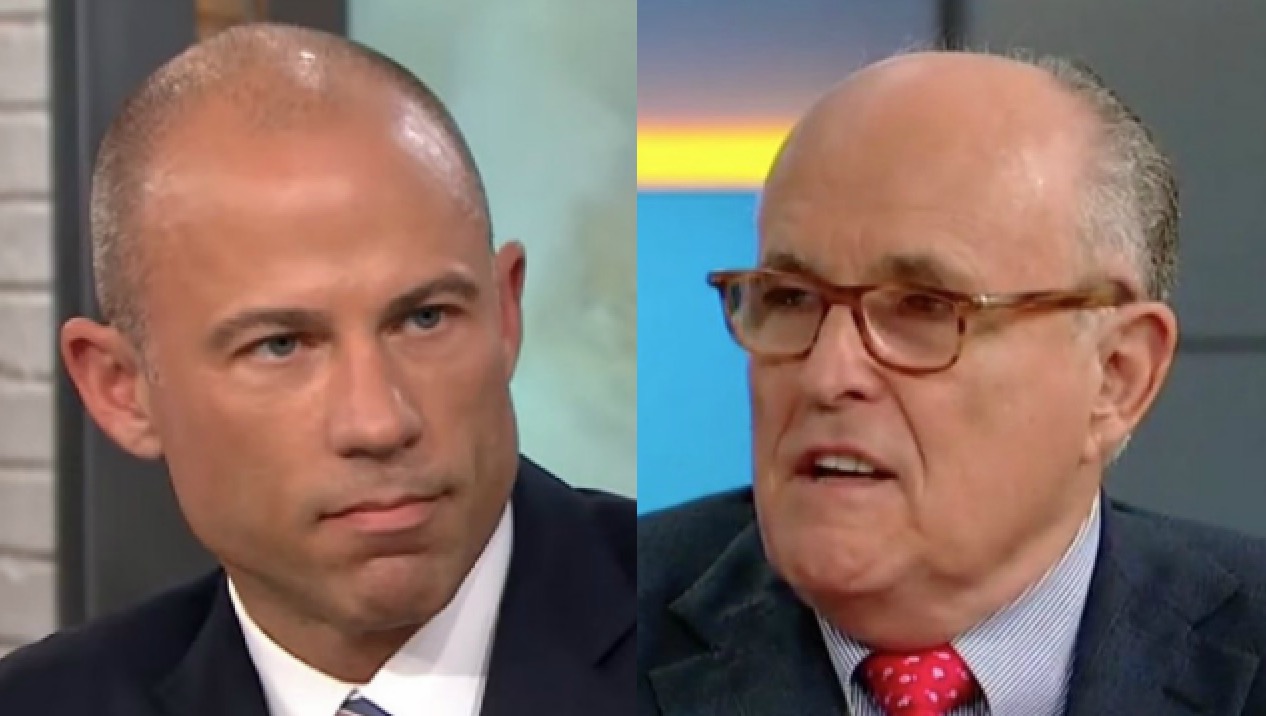 Here we go again.
Michael Avenatti and Rudy Giuliani are colliding on Twitter over the recent flurry of news about Michael Cohen's secret recordings of President Trump. Giuliani has been tearing Trump's former personal lawyer apart over the last few days, and Avenatti has made a number of sensational legal claims while calling for the Cohen's entire collection of tapes to be released.
Today, the former New York mayor says Avenatti is falling apart because he's no longer doing as many media hits as he used to, and also claims Avenatti has been established as "a proven liar."
Please be warned that Avenati is becoming desperate since he is being ignored. The Cohen-Cuomo tape makes clear Daniel claim is dead and with it Avenati's meal ticket. Most media now consider him too much of a proven liar to put on. Any reliance is gross negligence.

— Rudy Giuliani (@RudyGiuliani) July 26, 2018
Avenatti didn't like that. Not. One. Bit.
You are a walking train wreck of a lawyer Rudy. Each time you open your mouth, it is a disaster. Where are all the tapes? Release them! Our case is over because Trump's criminal co-conspirator said so? Let's debate the facts and the law – any show any time. Put up or shut up! https://t.co/lNPl9n4QgA

— Michael Avenatti (@MichaelAvenatti) July 26, 2018
[Image via screengrab]
— —
>> Follow Ken Meyer (@KenMeyer91) on Twitter
Have a tip we should know? [email protected]