Michael Avenatti Suggests Jacob Wohl Behind Domestic Violence Arrest: 'First Mueller Now Me'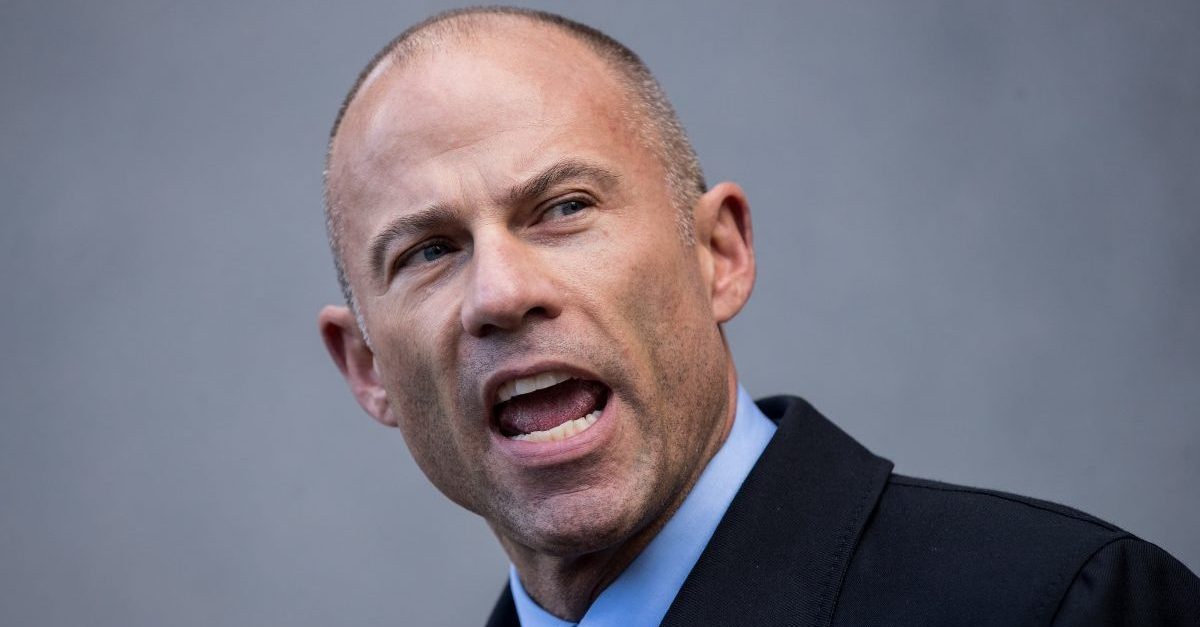 In a Thursday morning tweet, anti-Trump lawyer and #Resistence icon Michael Avenatti suggested the infamously stupid right-wing troll and conspiracy theorist Jacob Wohl is behind the domestic violence charges against him.
"First Mueller and now me," Avenatti wrote — referencing Wohl's attempt to smear special counsel Robert Mueller with sexual misconduct allegations. "When we are fully exonerated I am coming for you Jacob Wohl aka Surefire."
First Mueller and now me. When we are fully exonerated I am coming for you Jacob Wohl aka Surefire.

— Michael Avenatti (@MichaelAvenatti) November 15, 2018
Mediaite contacted Avenatti to provide evidence for his claims about Wohl but did not hear back in time for publication. When contacted for comment on Avenatti's comments, Wohl told Mediaite, "Michael Avenatti's criminal threats against me are being reported to law enforcement as we speak."
He made his $50,000 bail last night and said that he expects to be "fully exonerated" on all charges.
"I have never struck a woman. I never will strike a woman. I have been an advocate for women's rights my entire career and I'm going to continue to be an advocate. I am not going to be intimidated from stopping what I am doing," he said to reporters outside the police station last night.
Avenatti continued:
"I am a father to two beautiful, smart daughters. I would never disrespect them by touching a woman inappropriately or striking a woman. I am looking forward to a full investigation at which point I am confident I will be fully exonerated. I also want to thank everyone for their support that has reached out. You know my character. You know me as a man and I appreciate it."
As for the fake allegations against Mueller, Wohl and GOP lobbyist Jack Burkman — who also has a long history of making wild claims he cannot back up — alleged that they had evidence of Mueller's supposed misconduct from multiple women. However, the one witness they said would come forward was a no-show at their evidence-less press conference and the entire case proved to be a sham.
[image via Drew Angerer/Getty Images]
Follow the author on Twitter (@calebecarma).
This is an opinion piece. The views expressed in this article are those of just the author.