Michael Avenatti Was Asked If He Ever Had Sex With Stormy Daniels… And He Answered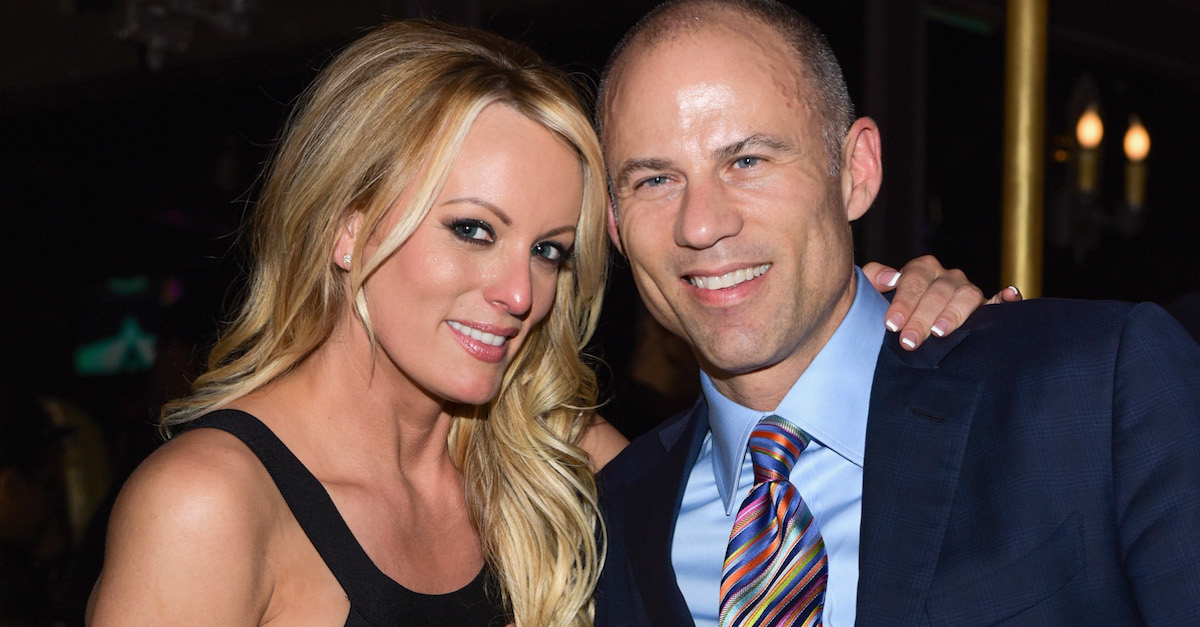 After months of being in the public eye, Michael Avenatti was ask for the first time if he ever had sex with his client Stormy Daniels.
Avenatti has been the outspoken attorney on behalf of the porn star in the midst of a legal battle with President Donald Trump's personal lawyer and fixer Michael Cohen over a hush agreement during the 2016 election over her alleged affair with the then-candidate. And he has appeared on television well over a hundred times.
However, it wasn't until this week during an interview SiriusXM host Karen Hunter where things got very personal.
"Have there ever been any exchange of bodily fluids?" Hunter asked. "Have you ever partaken in her wares?"
Before answering the question, Avenatti took a moment to acknowledge that he had never been asked that.
"So I've been at this about six months in connection with this case and I have to hand it to you," Avenatti responded. "Because as you and some of your listeners may know, I've done probably more than two or three interviews. No one has ever asked me this question so, I'm going to answer the question as cleanly as possible."
"Here's the answer: Absolutely not." Avenatti continued, "I've never had sexual relations with this woman."
He added that while he has watched pornography, he told Hunter that he had never watched films featuring his client.
"I have never viewed her work and I have never had any intimate contact whatsoever with her at all," Avenatti said. "In fact, the way that I view her is really as more of a sister than anything else. I mean, that's the relationship that we have. I'm her lawyer."
[image via Getty]
Have a tip we should know? tips@mediaite.com