Milo Yiannopoulos Says He'll Appear at White House Press Briefing Following Berkeley Protests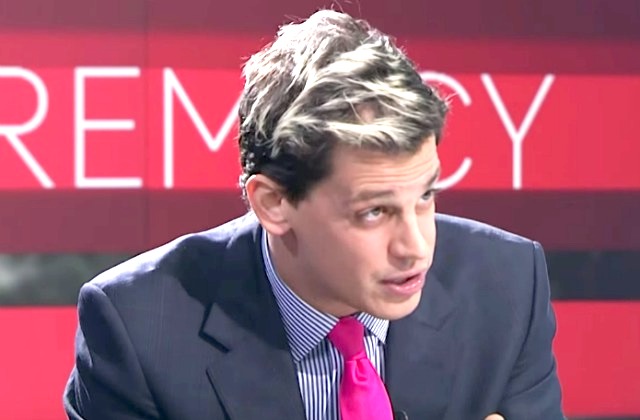 Breitbart tech editor Milo Yiannopoulos says that he will be joining the White House Press Corps today, just days after his lecture was cancelled when protesters rioted against him.
Known as a conservative provocateur, Yiannopoulos has made fans and enemies with his speeches against subjects like Islam, political correctness, and feminism. Yiannopoulos was scheduled to give a speech this week at the University of California, Berkeley, but it was shut down when protests descended into chaos that resulted in violence and property damage.
"That is the price you pay for being a libertarian or a conservative on American college campuses," Yiannopoulos said during a Thursday night interview with Fox's Tucker Carlson. The two of them also discussed their mutual opinion that the media covered the protests while framing them with the subtext that Yiannopoulos was at fault for being provocative and controversial.
When asked about how he got his press credentials, Yiannopoulos had this to say to New York Daily News:
"I'm a senior editor at America's most influential news outlet. How the f–k do you think?"
Yiannopoulos managed to get into White House Press Briefings once before, during which time, he asked Josh Earnest about his view that social media platforms punish and censor conservative voices. Yiannopoulos was suspended from Twitter since then after he was considered the instigator for a wave of racially-charged cyberbullying against actress Leslie Jones.
[Image via screengrab]
— —
>> Follow Ken Meyer (@KenMeyer91) on Twitter
Have a tip we should know? [email protected]
---