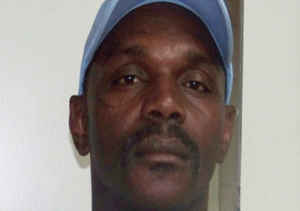 The headlines were blaring everywhere… both in print and on TV:
Black Man Found Hanging From Tree in Mississippi

And the initial thought process of about 98 percent of people seeing that kind of news on their phones, in the papers and in their living rooms was probably the same as mine:
A hate crime was committed/The 60s version of the Klan is back/If you thought Ferguson was bad…

The usual extreme elements in media jumped to conclusions (short version: the Klan is back), so let's leave them out of this discussion. Instead, let's look at the way Slate–a respected, somewhat centrist publication–covered the news on March 20th as a general example:
On Thursday, the NAACP reported that the body of a missing African American man in Claiborne County, Mississippi was founding hanging from a tree. The 54-year-old man, Otis James Byrd, was last seen on March 2, when a friend dropped him off at the Vicksburg Riverwalk Casino. He was allegedly discovered a half-mile from his last known residence. Both the FBI and the Mississippi Bureau of Investigation are investigating the death, and the NAACP has called upon the Department of Justice to join the inquiry. Law enforcement appears to be approaching the death as a possible lynching, though no other details have been confirmed.

While few details about Byrd have yet emerged, the Clarion-Ledger has the results of a public records request:

According to the Mississippi Department of Corrections, Byrd spent a little over 25 years in prison for the murder of Lucille Trimm in Claiborne County. Records show he robbed her of $101. He was convicted of capital murder on Feb. 8, 1980, and was paroled Nov. 2, 2006.

There is, however, absolutely no indication that Byrd's past offense is in any way connected to his death.
So here's the takeaway: Mr. Byrd had been missing for two weeks. He was last seen leaving a casino. He had spent 25 of his 54 years in prison after being convicted of murder. The NAACP reported the crime. The feds are involved. Law enforcement is approaching the case as a possible lynching.
Chilling stuff.
As seen in the comments section of just about every story and column online (and this is true across the board), more than a few readers aren't very interested or have the patience to absorb anything past the headline. Call it perpetual distraction, call it assuming to know the full story based on a few words in a big font… call it seeing only what they want to see, but it happens all the time. That's not a jailable offense. But it should be, damnit.
Back to the Mississippi story, you know what wasn't a possibility on the cause of death in this particular case when the news first broke? And we're not just talking Slate here, but basically almost every news outlet covering the story?
Overall, according to the American Foundation for Suicide Prevention (afsp.org) more than 41,000 suicides were committed in 2013 (2014 figures aren't available yet). Of those 41,000-plus, more than three-quarters of those who take their own lives are men (77.9 percent).
The most common suicide method applied is death by firearm (51.4 percent). The second most common category? Suffocation/hanging (24.5 percent). In other words, approximately 10,000 Americans die each year in suicides by suffocation or hanging.
All of that said, ask yourself this: would the story be anything outside of a local news item if a white man was found dead hanging from a tree? Rhetorical question, obviously… and our nation's dark past of these kind of sickening executions occurring isn't being minimized here. But as noted in this space in the past, race stories rate. The segments on cable news… easy to produce: Simply pit two provocative guests who seem to engage in this debate for a living and watch the fireworks for eight minutes. And you know what fireworks become after one too many explosions? Annoying, repetitive noise…
For those looking for a racist sheriff in this story, your hopes are about to be dashed. The officer in that role is Claiborne Country sheriff Marvin Lewis (not the Bengals head coach), who not only happens to be black but also is the former president of a local branch of the NAACP.
Does pragmatism–almost a lost thought process today–interest you? Try this quote from Mr. Lewis on for size:
Question from reporter at press conference: "Did racism play a role here?"
"I don't have any reason to even think that," replied Lewis.
So was this a suicide or not? The definitive answer is… we don't know yet. But two law enforcement officers involved in the investigation told the New York Times that they believe this was a suicide. Per Campbell Robertson's and Richard Fausset's story in the Times:
Two federal law enforcement officials said Friday that preliminary indications suggested that the man might have committed suicide, and the local sheriff said that there was no indication that racism had played a role.
No matter–the Al Sharpton of Attorney Generals, Eric Holder–is already involved to make the usual bigger mess of the situation, dispatching numerous federal agents to the scene to work intensively to determine if Mr. Byrd was killed or if he committed suicide. Overall, 30 federal, state, and local agents are working this case, the Times reports.
If it's possible to become a caricature of a caricature, Mr. Holder just cleared that shark, sans leather jacket.
Investigators say the cause of death surrounding Otis Byrd will be known next week. Just wondering aloud: if it is determined to be suicide, will it be another big lead story on cable news? Will it run on page one of a newspaper near you? Will it be trending on Twitter and Facebook?
Of course not. It'll be a quick reader halfway through a newscast, a Page 18er, an afterthought.
Because more than ever in 2015, allegations and speculation always trump exoneration and closure.
— —
>>Follow Joe Concha on Twitter @JoeConchaTV
Have a tip we should know? tips@mediaite.com