Movie Fans Give Two Thumbs Down to The Academy's Proposed 'Popular Film' Oscar Category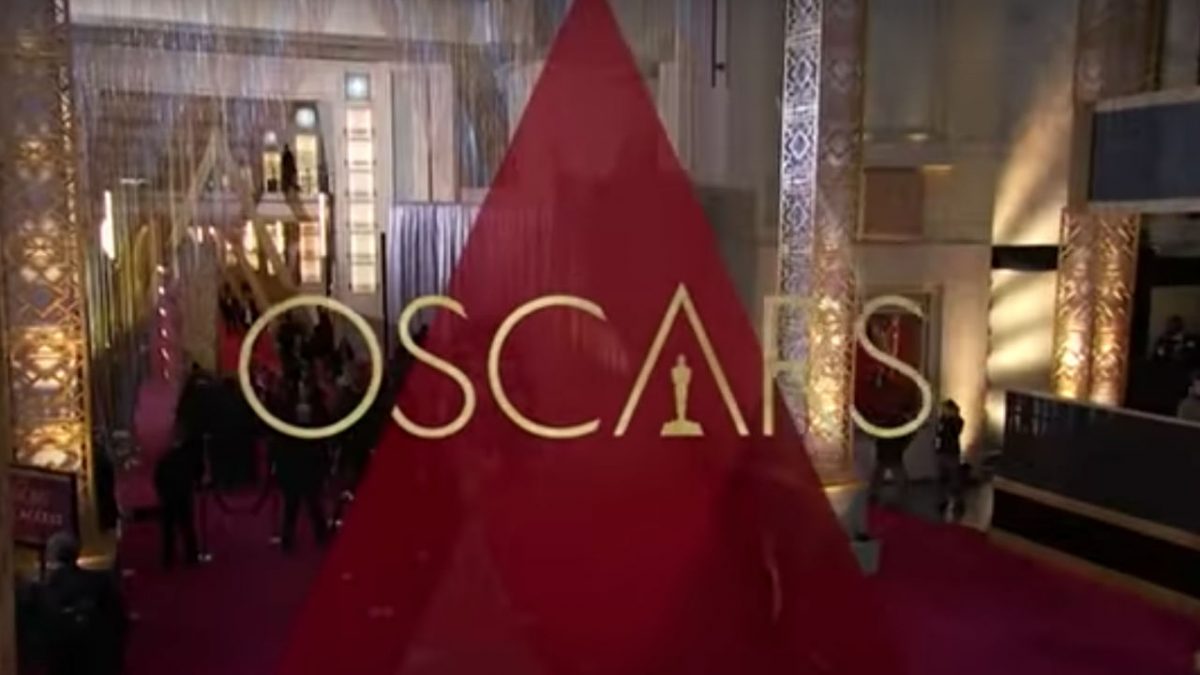 The Academy announced some big changes for future Oscars ceremonies. One of the more notable technical changes is, per The Hollywood Reporter, focusing on a three-hour broadcast that will present some categories live during commercial breaks to ensure the telecast does not go on too long.
But the change garnering the most feedback is the one at the top of this list:
Change is coming to the #Oscars. Here's what you need to know:

– A new category is being designed around achievement in popular film.
– We've set an earlier airdate for 2020: mark your calendars for February 9.
– We're planning a more globally accessible, three-hour telecast. pic.twitter.com/oKTwjV1Qv9

— The Academy (@TheAcademy) August 8, 2018
It's unclear what exactly spurred this decision to consider a category for "popular film" and what exactly that would entail (likely big box-office movies that aren't necessarily considered Oscar-worthy).
It's possible they may have thrown this out there to see what the reaction would be. And, well, plenty of people aren't terribly excited by the idea, especially considering the other ways the Oscars could honor such films and also on what the exact metrics of popularity are supposed to be:
Breaking my vacation Twitter fast for my one comment on this dumbass Best Popular Movie Oscar: pic.twitter.com/5mSEKKHlgu

— James Poniewozik (@poniewozik) August 8, 2018
anyone who's remarking on all this with "lol who cares the Oscars suck anyway," ok! but remember basically the only thing still encouraging studios to fund non-blockbuster films is…the Oscars

— David Sims (@davidlsims) August 8, 2018
Personally, this feels like a HUGE step back for genre film. Dark Knight, LOTR, District 9, Get Out, & Shape of Water broke the mindsets that scifi and fantasy could be considered BEST PICTURE. Does this new POPULAR category give snobbier members an out? https://t.co/CeMf7B1Cul

— Meredith Woerner (@MdellW) August 8, 2018
Oh, Christ. AMPAS just announced that it will be presenting some awards off the air, and creating a new category to honor "popular films." These are bad, pandering, desperation-based decisions and I hope they reconsider. >

— Mark Harris (@MarkHarrisNYC) August 8, 2018
tfw The Academy announces a new "popular film" award pic.twitter.com/F6Tpo8EVHz

— The Film Stage ? (@TheFilmStage) August 8, 2018
a stunt category would've been a good way to honor some "popular films" in a way that actually feels meaningful, i'm just saying

— Angie J. Han (@ajhan) August 8, 2018
I was just saying Hollywood needs to be encouraged more officially to focus more on box office, less on quality https://t.co/X9Z3ozmOFh

— Jake Tapper (@jaketapper) August 8, 2018
"The Oscars are creating a special category for Outstanding Popular Film" is the most withering insult I've ever heard

— Alexandra Petri (@petridishes) August 8, 2018
I wish instead of creating a weird category for "popular movies," the Academy would investigate the REASONS certain films are popular and honor achievements in stunt choreography and motion capture.

— Dana Schwartz (@DanaSchwartzzz) August 8, 2018
And the Oscar for Best Achievement in Pandering goes to … https://t.co/2U0uRZEh59

— Justin Chang (@JustinCChang) August 8, 2018
[image via screengrab]
— —
Follow Josh Feldman on Twitter: @feldmaniac
Have a tip we should know? tips@mediaite.com
Josh Feldman - Senior Editor