Mueller Reportedly Wants Official Transcript of Roger Stone Testimony to House Intel Committee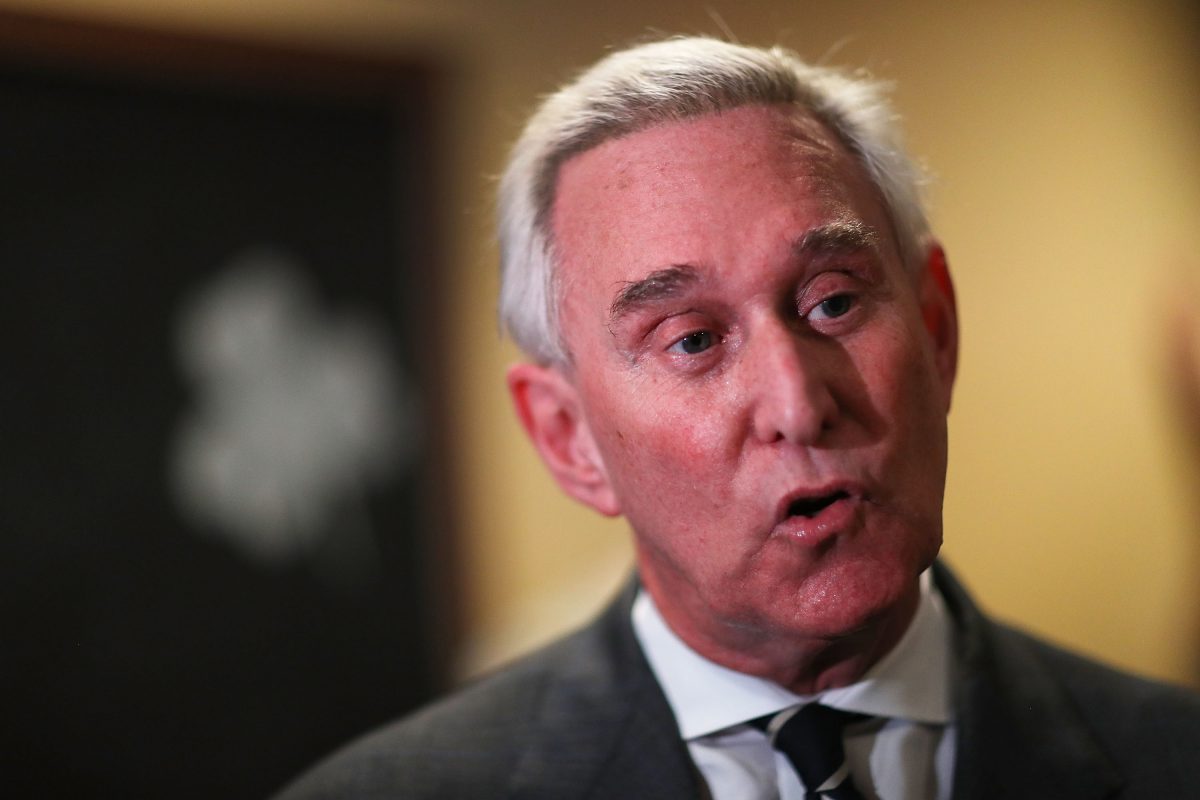 Roger Stone is apparently still under serious scrutiny by the special counsel's office.
Stone spoke to the House Intelligence Committee in September 2017, and now Robert Mueller is requesting the official transcript. Per the Washington Post:
Special counsel Robert S. Mueller III asked the House Intelligence Committee on Friday for an official transcript of Trump adviser Roger Stone's testimony, according to people familiar with the request, a sign that prosecutors could be moving to charge him with a crime.

It is the first time Mueller has formally asked the committee to turn over material the panel has gathered in its investigation of Russian interference of the 2016 campaign, according to the people.
It's unclear why Mueller has requested the document, but legal analysts who spoke to the Post said that it could be indicative that Mueller is ready to indict him.
Stone responded in a statement saying, "I don't think any reasonable attorney who looks at it would conclude that I committed perjury, which requires intent and materiality."
Mueller's team spoke with Stone ally Jerome Corsi earlier this year, but he publicly said he rejected a plea deal.
[photo via Getty Images]
Have a tip we should know? [email protected]
Josh Feldman - Senior Editor