Muhammad Ali's Son Was Reportedly Detained at an Airport, Asked Whether He's Muslim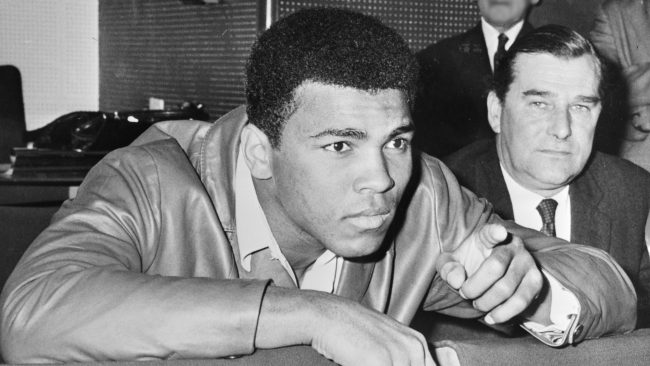 Muhammad Ali Jr., son of the late Muhammad Ali, pictured above, was detained at the Fort Lauderdale-Hollywood International Airport on February 7th with his mother Khalilah Ali, the legendary boxer's first wife, according to a report from the Miami New Times. The two were traveling from Montego Bay, Jamaica. Khalilah reportedly showed officers a photo of her with her ex husband, and she was let go. Muhammad Jr. was detained for two hours.
He told the Times that while he was being held he was asked, twice, about his religion. A family friend, Chris Mancini called the incident an "outrage," saying, "I don't know what is going on with Mr. Trump's claim that his ban is not religion-based. We do not discriminate in this country based on religion."
According to Mancini, he has no criminal record and his passport is from the United States.
[featured image via Wikimedia Commons]
Have a tip we should know? [email protected]
---