Nancy Pelosi: Midterms Can't Be About Impeaching Trump, 'It's a Gift to the Republicans'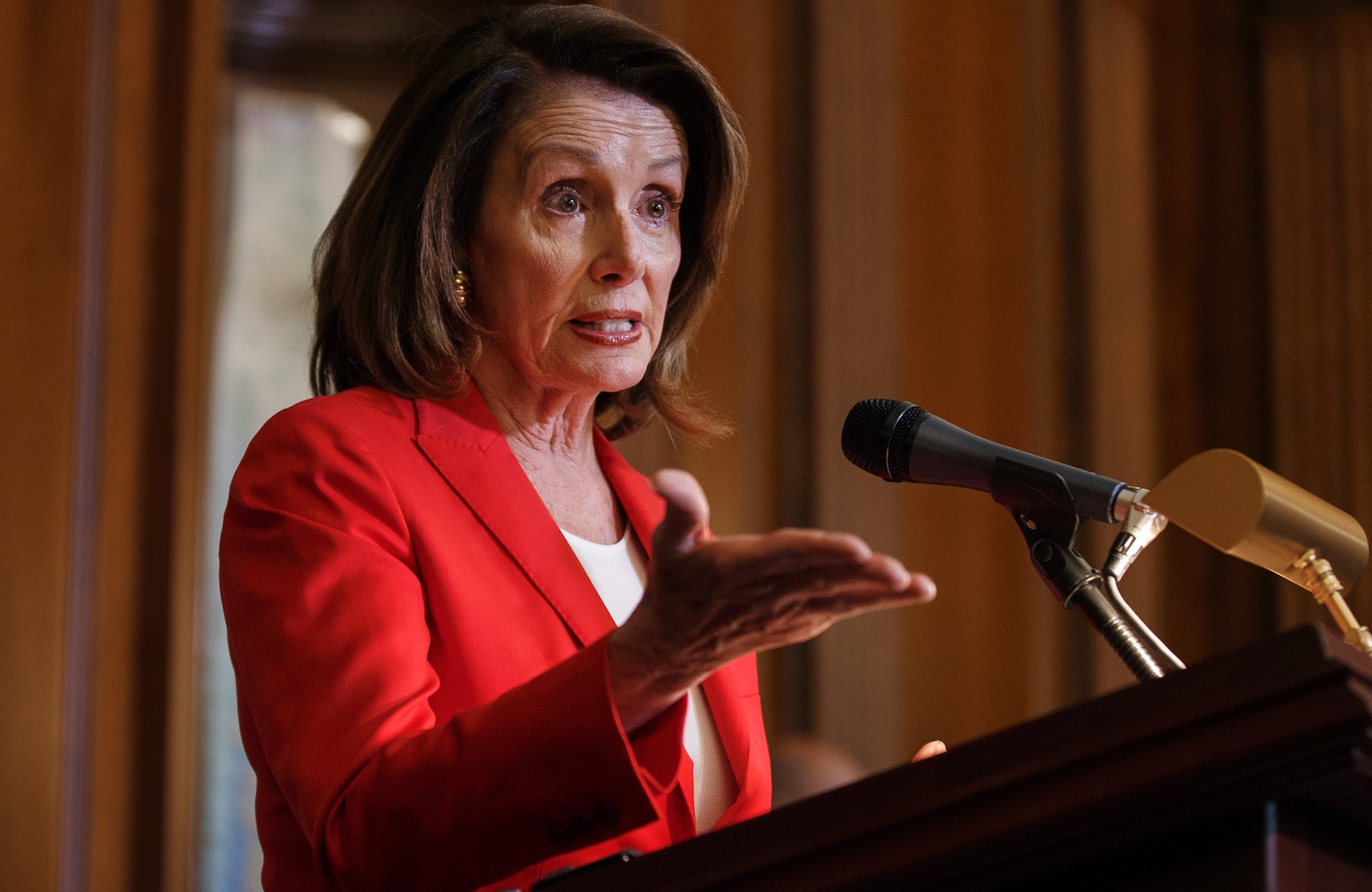 Nancy Pelosi recently gave a wide-ranging interview where she strongly suggested that Democrats not run midterm election campaigns based on removing Donald Trump from office.
For the last few weeks, the House minority leader has been warning Democrats about the risks of making the president's impeachment their number one priority. In an extensive sit-down with Rolling Stone's Tim Dickinson, Pelosi outlined her thoughts on how left can make a political comeback and gain the necessary leverage to put more checks and balances on Trump.
When Pelosi was asked about impeachment, she characterized the idea by saying "I think it's a gift to the Republicans." When asked to elaborate, she blasted the "stupid extent" to which Republicans have been blocking investigations, but she also conceded "We don't really know what Mueller has. We have a responsibility, if we have information, to act upon it. But we don't know what Mueller has."
From the interview:
NP: Going into the ['06] election, I said it's off the table. I didn't mean it's off the table if you had some goods. If somebody has information, then we can act upon it. But from what we know now, it's off the table.

TD: Just to make sure I understand: You were saying that impeachment was "off the table" in relation to Bush? Or with Trump?

NP: Even with Trump. If you got something, show it. But I'm not going after it. What we're going after is the economic security of America's working families.
Pelosi continued by rebuking Tom Steyer, the liberal megadonor who recently argued that the Left must stay locked-on with Trump's impeachment.
"This election cannot be about impeachment. I don't think it's in the interest of America's working families to focus on that, unless we have more to go on, which we don't at this time. You get the power of subpoena, you don't know where it takes you. I wouldn't not impeach the president for political reasons. But I wouldn't impeach him for political reasons, either. That's just not what it's supposed to be about. I think it's not unifying for the country."
Pelosi also used the interview to defend her political effectiveness, react to her various critics and insist that liberal enthusiasm will make the "Blue Wave" happen in the coming months. She also brushed off her regular conservative opponents, saying its more important to stay focused on the core issues than worry about the GOP "making a caricature of somebody."
"The public knows what is important. And most people want to know what you have to offer. So I think it shows the bankruptcy – they really don't have any ideas," Pelosi says. "Their tax bill is failing them because it's a fraud to begin with – and people understand that it's a scam. And we'll keep that pressure on them."
[photo via Getty Images]
— —
>> Follow Ken Meyer (@KenMeyer91) on Twitter
Have a tip we should know? tips@mediaite.com