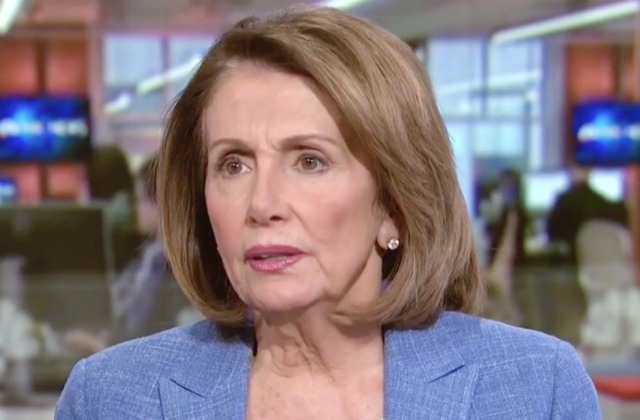 Last month, in the aftermath of the termination of FBI Director James Comey and subsequent bombshell reports that rocked the White House, Democrats in Washington began openly discussing President Donald Trump's impeachment. At that time, Democratic leaders, including House Minority Leader Nancy Pelosi, made a concerted effort to tamp down those suggestions.
Well, with one House Democrat passing around a draft article of impeachment this week, Pelosi decided to once again address this issue with her colleagues in an attempt to get them to quiet down on the subject publicly.
According to Politico, Pelosi urged House Democrats in a closed-door meeting to allow special counsel Robert Mueller's Russia probe to complete its course before talking about impeachment. She also believes that Trump's own actions in the meantime may lead to him paving the way for his own removal:
"It's a big deal to talk about impeachment," Pelosi told her colleagues, according to multiple Democratic sources. "I think he's going to self-impeach."
She also noted that if the president decides to fire Mueller, many Republicans will look to turn against the president and take action against him. Over the past couple of days, many Trump loyalists have been trying to push the president to get rid of the special counsel, and reportedly Trump has been mulling over the move.
[image via screengrab]
—
Follow Justin Baragona on Twitter: @justinbaragona
Have a tip we should know? [email protected]