National Review's Jonah Goldberg Calls Sebastian Gorka a 'Bullsh*t Poseur' Over NFL Commentary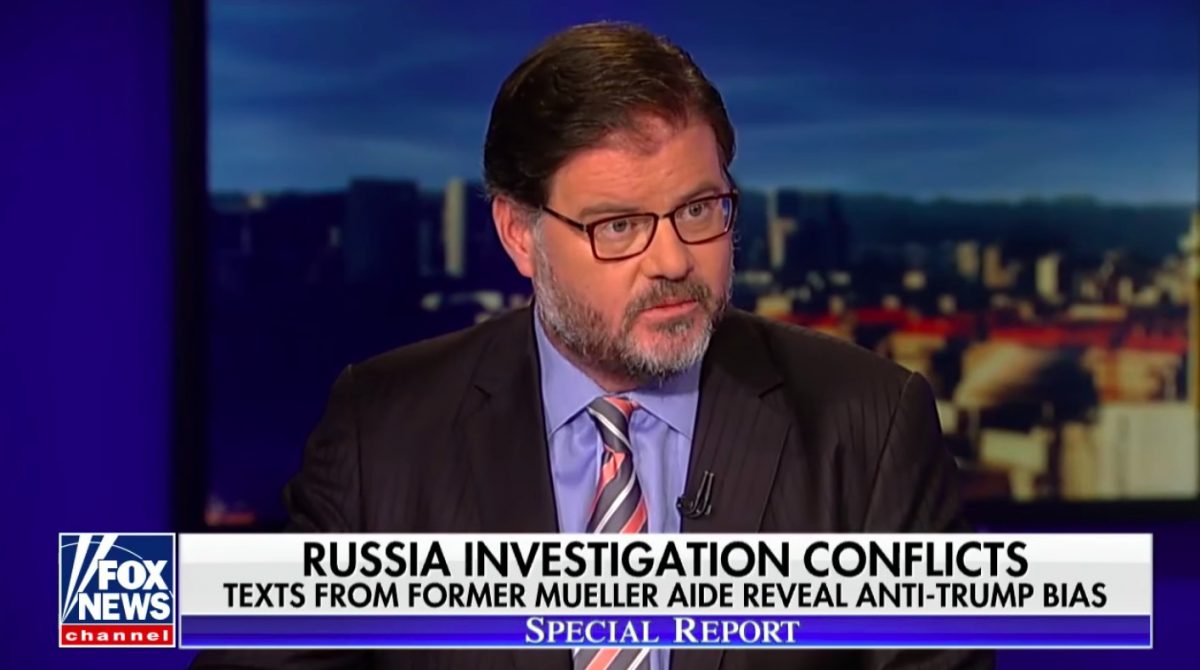 Sebastian Gorka's story is only possible in Trump's America: the Hungarian pseudo-academic parlayed a dubious Ph.D. from a university no one has ever heard of in Budapest into a big job at the White House.
But he didn't last long. Gorka was forced out of his White House job (presumably) as soon as chief of staff John Kelly realized he was on the payroll, and now spends his time on the Fox News airwaves hailing the president's latest foreign policy move.
As the laws of punditry require, Gorka sometimes has comment on things outside of his field of expertise. Today, he weighed in on Trump's favorite topic, NFL players kneeling for the national anthem.
Gorka took issue with National Review senior editor Jonah Goldberg's criticism of the president's anti-Eagles spectacle, which Goldberg laid out in a tweet:
The attempt to make the Eagles event cancellation about the national anthem is just a complete act of deceitful propaganda and conservatives should have zero to do with it. If that was the issue, why schedule the event in the first place? Also: None of them kneeled. Shameful.

— Jonah Goldberg (@JonahNRO) June 5, 2018
Gorka responded, accusing Goldberg of being a RINO for his unpatriotic rhetoric:
Why is someone who's not a Conservative think he gets to speak for all Conservatives and tell them what to do?

Suggest you stay in the locker room too given that 70% of Americans disagree with you and all #NeverTrumpers. https://t.co/nFPFsM0iWg

— Sebastian Gorka DrG (@SebGorka) June 6, 2018
(Gorka, ever the big boy, has blocked the author on Twitter so this tweet was obtained thanks to a trusted colleague.)
Goldberg did not let the slight go unanswered, accurately dubbing our Hungarian antagonist a "bullshit poseur":
1. I know more about American conservatism than you ever will you bullshit poseur. 2. Relatedly I'm more conservative than you. 3. I didn't speak for conservatives — something you laughably claim to do constantly. I offered an opinion about what they should do. 4. Try harder. https://t.co/9ZAVphFzt4

— Jonah Goldberg (@JonahNRO) June 6, 2018
Seriously, @SebGorka is to American conservatism what the nerdy high school kid who bizarrely made friends with the high school jock (Sean) is to the cool crowd. https://t.co/kzdpSqofAC

— Jonah Goldberg (@JonahNRO) June 6, 2018
[image via screengrab]
Have a tip we should know? tips@mediaite.com
Aidan McLaughlin - Editor in Chief