NBC, CNN Reporters Pounce on Huckabee's 'Libido' Comments; Forced to Issue Corrections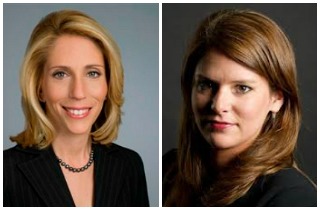 Entertainer and former Arkansas Gov. Mike Huckabee appeared on Thursday to play right into the hands of the Democrats with a full frontal offensive in the "War on Women." Huckabee had the gall to suggest that women require the federal government provide them with birth control because they "cannot control their libido." … at least, that's what the press would lead you to believe.

CNN reporter Dana Bash and NBC News correspondent Kasie Hunt were quick to tweet the comments which Huckabee delivered to the Republican National Committee's winter meeting in Washington.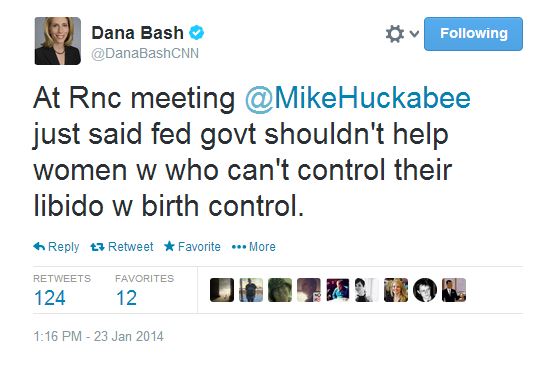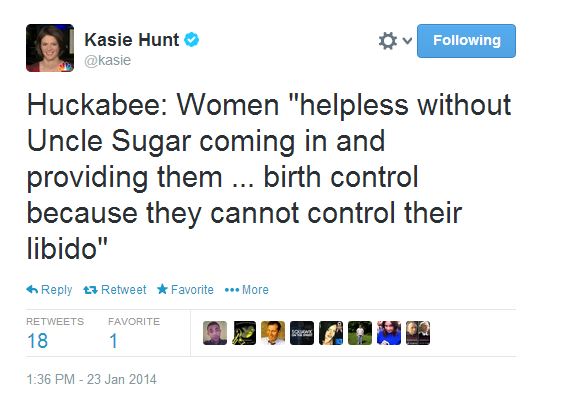 What galling commentary and such demeaning conduct toward women. Clearly, Huckabee didn't get the memo recommending a softening of Republicans' rhetoric when they discuss women's issues. There's just one problem with the remarks as they were presented by both prominent reporters: they were entirely misleading.
In fact, Huckabee appealed to hyperbole when he made these comments – comments which clearly perked the ears of those reporters in attendance – in an effort to skewer what he said was a Democratic preference for cradle-to-grave, taxpayer-provided contraception coverage.
Just under 30 minutes after they sent out the original tweets, both Hunt and Bash issued corrections in subsequent tweets which significantly alter the context in which Huckabee's remarks were first presented.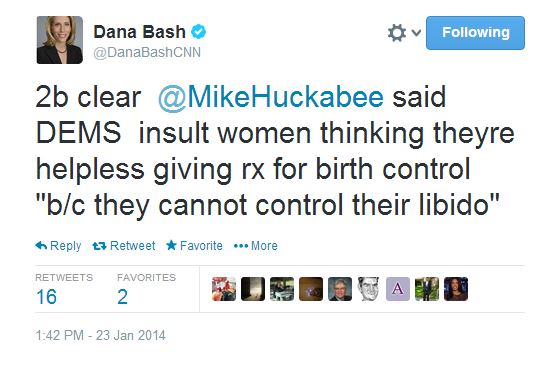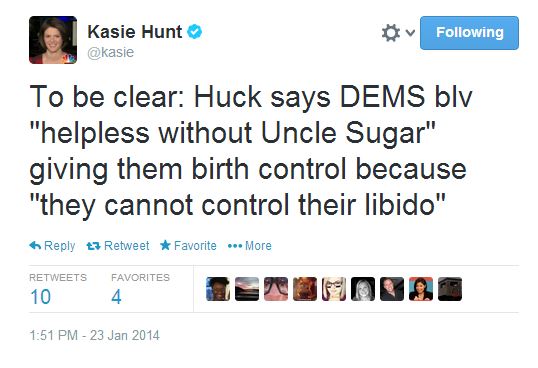 Rest assured, the first impression will be the one that sticks. Huckabee's biting comments, delivered before a partisan audience, will be endlessly parsed and framed as just another campaign in the greater "War on Women." Particularly by those who would frame even a march in support of right-to-life issues as a battle in this fictional war dreamed up by Democratic operatives in 2012: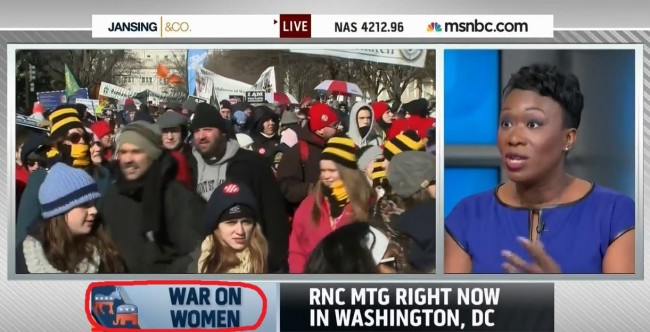 Reporters, however, should hold themselves to a higher standard. In this one instance, that standard was not met. Maybe this incident will result in some self-imposed restraint moving forward.
…Right after we're done discussing the "tone" if not the substance of those remarks and how damaging they are for Republicans' political prospects in 2014, that is.
[Photo via screen grab/CNN.com]
— —
> >Follow Noah Rothman (@NoahCRothman) on Twitter
Have a tip we should know? tips@mediaite.com