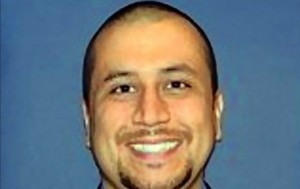 NBC News has completed the internal investigation into the edited tape of George Zimmerman's 911 call, which was aired on Today. The network admitted an "error" and apologized to viewers.
RELATED: NBC Launches Internal Investigation Of Misleadingly Edited Zimmerman 911 Call
The edited call was aired on Today, but was aired repeatedly — including during MSNBC segments about the Trayvon Martin case. NBC's audio made it seem as though Zimmerman voluntarily offered that Martin looked suspicious because he was black. The unedited audio, The Hollywood Reporter notes, "reveals that Zimmerman didn't mention Martin's race until the 911 operator asked him, 'Is he white, black or Hispanic?'"
From The Hollywood Reporter:
"During our investigation it became evident that there was an error made in the production process that we deeply regret," NBC News said in a statement e-mailed to The Hollywood Reporter on Tuesday. "We will be taking the necessary steps to prevent this from happening in the future and apologize to our viewers."

When asked if anyone at Today had lost their job or had been reassigned as a result of the investigation, an NBC spokeswoman said: "We will not be commenting on our course of action."
The Washington Post's Erik Wemple highlighted the difference between the edited and full audio:
This is how the program portrayed a segment of that conversation:

Zimmerman: This guy looks like he's up to no good. He looks black.

And here is how it actually went down:

Zimmerman: This guy looks like he's up to no good. Or he's on drugs or something. It's raining and he's just walking around, looking about.
Dispatcher: OK, and this guy — is he black, white or Hispanic?
Zimmerman: He looks black.
Wemple adds, "No matter how you feel about Zimmerman, that bit of tape editing was unfair to the truth and to Zimmerman's reputation, such as it is."
(H/T Hollywood Reporter)
Have a tip we should know? [email protected]