Nevada Libertarian Head: 'I Have Conceded Defeat,' 'We Are Infested With Idiots'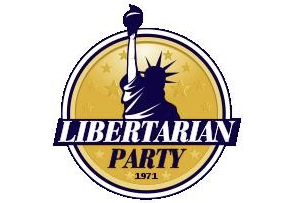 Despite the strong presence of libertarians in the United States, the official Libertarian Party doesn't have particularly strong membership, and earlier this month the former chairman of the Libertarian Party of Nevada shared his thoughts about the viability of the party and the kind of "knuckleheads" he's had to put up with, encouraging more people to get involved in state party politics so the Nevada Libertarians don't get dragged down by "idiots."
Joseph Silvestri said at the outset in a blog post that he is "looking forward to not being Chairman anymore," and admitted, "I have conceded defeat." He blogged just days ahead of the Libertarian Party of Nevada's 2013 state convention to get people to show up, because as far as he's concerned, most of the party members just don't care and the rest "are mostly useless."
Unable to build a large enough coalition of support to justify further efforts, I accept reality. I yield the field to the knuckleheads.

I am exhausted from the endless stupid drama that prevents our party from achieving critical mass.

While I attempt to explain some of the stupid drama…, you should understand I don't really blame the knuckleheads. I blame the good decent folks who really want to see a viable third choice on Election Day, but do nothing to further that end.
Silvestri points out there are 9,300 registered libertarians in the state of Nevada, but the state party has less than 200 members. He says, "Most people, even libertarians, are apathetic and kinda lazy. And too few people are really professional when they're not being paid."
[h/t Raw Story]
— —
Follow Josh Feldman on Twitter: @feldmaniac
Have a tip we should know? [email protected]
Josh Feldman - Senior Editor