New Polls Show Low Approval Numbers for Trump, But Almost No Regrets Among His Voters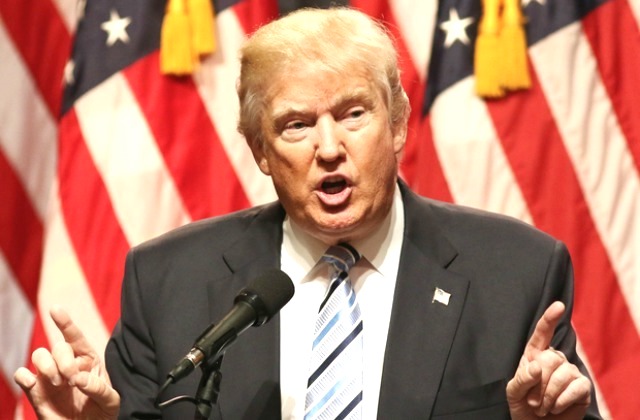 There are two new polls out this morning giving some insight into President Trump's approval ratings ahead of his 100th day in office.
45 percent of respondents in the new NBC News/Wall Street Journal poll say Trump is off to a "poor start," compared to 19 percent who say he's off to a "fair" start, 21 percent who say "good," and 14 percent who say "great."
Overall, NBC/WSJ says Trump's approval rating is at 40 percent, compared to how the past three presidents had approval ratings over 50 percent at this point.
Meanwhile, a new ABC News/Washington Post poll has his approval rating at 42 percent.
However, despite all the questions about whether many of Trump's voters have buyer's remorse, only 2 percent of the people said they voted for he president regret their decision. ABC also says in its writeup of the poll results that "if a rerun of the election were held today, the poll indicates even the possibility of a Trump victory in the popular vote among 2016 voters."
There are some mixed results for Trump in this poll, though there is one result that he and Republicans might take particular notice of:
Sixty-seven percent say the Democratic Party is out of touch with the concerns of most Americans, even more than say the same about Trump, and similar to the Republican Party (62 percent). That's a steeply negative turn for the Democrats, 19 percentage points more critical than when last asked three years ago, including especially steep losses in their own base.
[image via JStone / Shutterstock.com]
— —
Follow Josh Feldman on Twitter: @feldmaniac
Have a tip we should know? tips@mediaite.com
Josh Feldman - Senior Editor