New Super PAC Attacks Romney For Seamus The Dog Story, Declares 'Mitt Is A Mean Dude'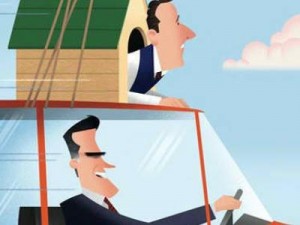 If you were looking to get your hands on the domain MittIsMean.org, you'll be disappointed to hear it's too late. A new super PAC — launched by longtime Democratic supporter Bob McDevitt — is attacking Mitt Romney for his treatment of his now-famous dog, Seamus. Animal Lovers Against Romney plans to target 10 battleground states with internet ads.
From the group's website:
In 1983, the Romney family took a vacation and drove 8 hours to Canada from the Romney mansion in Massachusetts. For the entire trip, the family's Irish setter, Seamus was exiled to a crate strapped on top of the station wagon. When Seamus answered the call of nature and rained on the Romney parade, mean Mitt hosed the car and poor Seamus down.

Mitt is a mean dude. If Romney teats his own pet like this, how do you think he'll treat you? Romney has already made it clear that he doesn't care about the cares and concerns of poor people and working families. We don't think so.
The site then quotes the following from a column by New York Times' Gail Collins who, of course, hasn't been able to get enough of the Seamus story: "Elect Mitt Romney and he will take the nation on the road to the future. Some of us will be stuck on the roof."
Seamus has been making media rounds for a while now. Rick Santorum has said the incident reflects on Romney's character, and his press secretary Alice Stewart mentioned a similar sentiment not too long ago, when asked to what extent this story will be an election issue. The New Yorker also had a parody cover, which portrayed Santorum on the roof.
Ladies and gentlemen: American politics.
(H/T Huffington Post)
Have a tip we should know? tips@mediaite.com