New York Times Public Editor Calls Out Paper's Michael Hastings Obituary: 'Diminishes His Work's Legitimacy'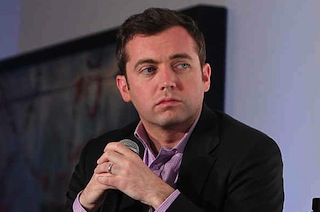 While stopping short of calling the New York Times' obituary of deceased journalist Michael Hastings "inaccurate," the Times' public editor Margaret Sullivan wrote that the piece's tone and content "missed an opportunity to convey to Times readers what a distinctive figure he was in American journalism."
Hastings died last week in a fiery auto accident in Los Angeles.
The source of the controversy is the Times' portrayal of Hastings' 2010 article "The Runaway General," which portrayed General Stanley McChrystal, then-head of US and Nato troops in Afghanistan, as disaffected with the war and the President, an article which cost the General his post. Hastings' widow Elise Jordan complained to the Times about their characterization of his article as unfair toward the general.
"In the way it presents the Pentagon's response to his most celebrated article in Rolling Stone, which brought down Gen. Stanley A. McChrystal, the obituary seems to diminish his work's legitimacy," Sullivan wrote.
Sullivan noted that the critique of Hastings' article was included despite the fact that a paragraph praising the journalist was cut from the print edition of the obituary:
"Granted, an obituary is not intended to be a tribute. It is a news story about the life of a notable person. And because of The Times's reputation and its reach, its obituaries carry great weight for establishing a person's legacy. They matter.

"In this case, the Pentagon references, suggesting a debunking of the Rolling Stone article's conclusions, got more space than what many consider to be essential information about Mr. Hastings: that he was a fearless disturber of the peace who believed not in playing along with those in power, but in radical truth-telling."
She closed by screen-capping a tweet that more nobly and more succinctly captured Hastings' spirit. "The obituary wouldn't have needed a lot of space to get that point across," Sullivan closed, but Twitter was "a form that discourages rambling."
Read the whole article here.
[h/t New York Times]
—
>> Follow Evan McMurry (@evanmcmurry) on Twitter
Have a tip we should know? tips@mediaite.com