News Anchor Fiercely and Succinctly Claps Back at a Viewer's Critique of Her Appearance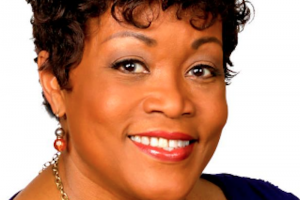 Today, reader, you and I went over a few different events. Notably, we discussed KTLA's Liberté Chan being forced to cover her shoulders during a broadcast because some viewers found the sight of them distasteful. We also discussed Fox News' Gretchen Carlson talking about the rude comments viewers have emailed her about her physique and I threw in a reference to newscaster Jennifer Livingston, who has also fielded many missives about the way her body looks.
Since we spent today going over the criticisms women on the news receive for what clothes they wear and the types of bodies they have, why not round it out with a story of a woman whose jewelry alone was enough to anger a viewer into sending out an email?
Barbara Ciara is a veteran anchor at WTKR 3, a CBS affiliate that serves parts of Virginia and North Carolina. She is also a brave woman who has taken a stand against "people [who] feel empowered by social media, how they can hide behind the keyboard." She wrote that before the Internet and social media came around, people had to write her letters if they had an issue with her. Thus, she tended to only receive letters that were well thought-out and worth the effort of writing, addressing, and sending.
"Today," she wrote, "anyone can hack out their random thoughts and press the send button, and create a new email address."
Here is what she said to a viewer who took the time to write in and complain about her jewelry:
Yeah, she called out her hater for paying more attention to something as frivolous as her necklace than the news of the day.
As the furor around KTLA's #SweaterGate dies down, the lesson from Ciara about picking your battles and prioritizing complaints is all the more important. We may soon forget Chan and her infamous new sweater, but we would all do well to remember that not every gripe is valid enough to warrant firing it off at a station, especially when that gripe is about a woman's appearance.
There are better things to worry about!
[image via Facebook]
For more from Lindsey, head to Twitter or Facebook.
Have a tip we should know? tips@mediaite.com