Nikki Haley Subtweets Trump Giving Kim Jong Un a Pass: We 'Know the Cruelty' Otto Warmbier Experienced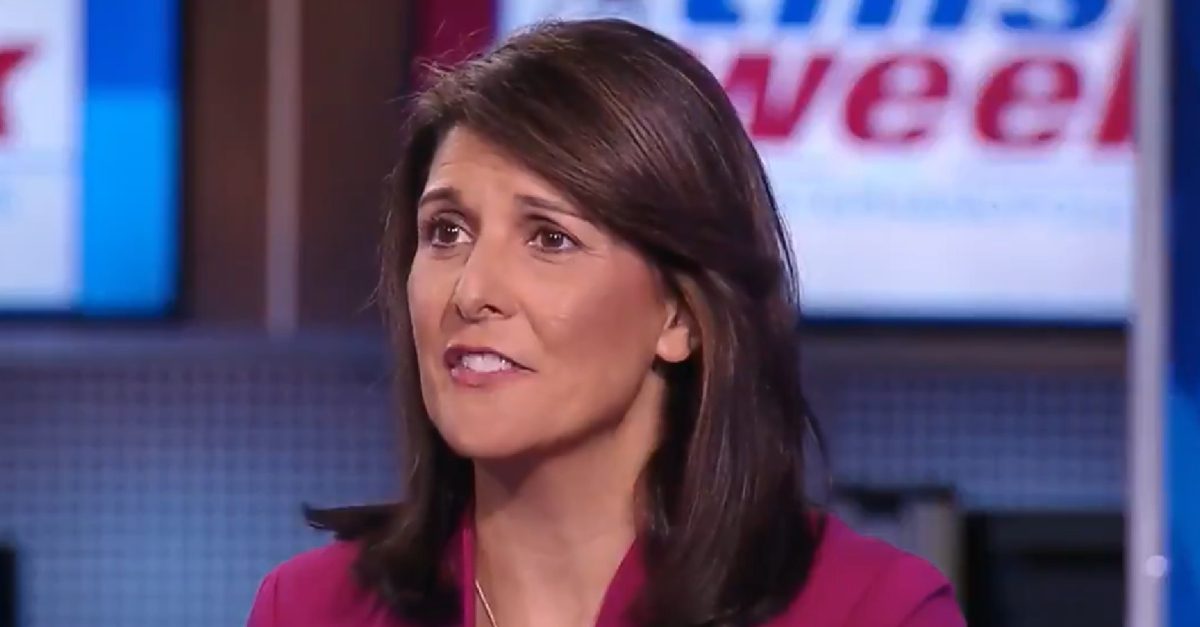 It seems former United Nations Ambassador Nikki Haley is subtweeting President Donald Trump after he took Kim Jong Un off the hook for Otto Warmbier's murder.
Americans know the cruelty that was placed on Otto Warmbier by the North Korean regime. Our hearts are with the Warmbier family for their strength and courage. We will never forget Otto. ❤️??

— Nikki Haley (@NikkiHaley) February 28, 2019
This strikes a different tone from the press conference Trump held after his negotiations for North Korean denuclearization failed to bear fruit. The president is drawing bipartisan outrage for how he seemed to excuse Kim's despotic conduct by saying he accepts the North Korean leader's claim of having no knowledge that Warmbier was imprisoned and brutalized before he died.
"Those prisons are rough, and bad things happen, but I really don't believe [Kim] knew about it," Trump said. "I don't believe he would have allowed that…He felt very badly about it."
This wouldn't be the first time Trump has taken the word of autocratic leaders without question.
— —
>> Follow Ken Meyer (@KenMeyer91) on Twitter
Have a tip we should know? tips@mediaite.com