North Carolina Lawmaker Equates Islamic Prayer With Terrorism… Then Cites Need For 'Religious Freedom'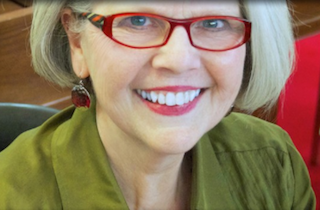 North Carolina Republican state Rep. Michele Presnell, who co-sponsored the state's proposal to allow an official state religion, was asked about her thoughts about Islamic prayer before state legislative meetings by a constituent. Presnell responded by equating the religion with terrorism, according to a report by the News & Observer.
RELATED: GOP Lawmakers Propose Bill To Allow North Carolina To Declare Official Religion
The report cited a string of emails between Presnell and Britt Kaufmann, one of her constituents.
"The famed ACLU is telling Rowan County they may not pray before commissioners meetings," Presnell asked. "We pray in Raleigh before our legislative meetings, U.S. Congress prays in Washington DC, why can they not pray?"
In her response, Kaufmann said she understood the concern but didn't see the the bill as a fit solution. She went on to question, "Would you be comfortable with a public prayer to Allah before a legislative meeting in Raleigh?"
"No, I do not condone terrorism," Presnell told her. "We just need to start taking a stand on our religious freedom or it will be whisked away from us."
Their email communication concluded, according to the report, with Presnell writing, "No, you are wrong. Have a good day."
On Wednesday, the Council on American-Islamic Relations called on national Republican leaders to disavow Presnell's comments about Islam.
Those who supported the bill to allow the state to designate an official religion, an effort that stemmed from a lawsuit with the American Civil Liberties Union, argued that it did not contradict the constitution because state sovereignty allows such laws. House Speaker Thom Tillis, however, said the resolution was dead.
(h/t HuffPost)
Have a tip we should know? [email protected]